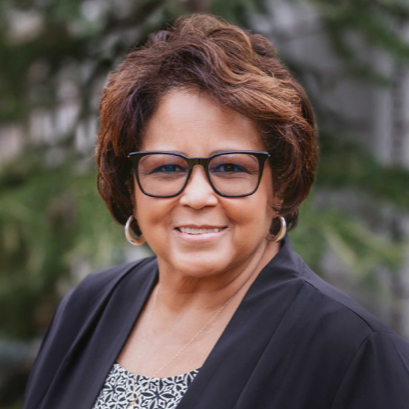 Cherie Buckner-Webb has served in the Idaho Legislature for many years. She was elected to the Idaho House of Representatives in 2010 and the Idaho Senate in 2012, 2014, and 2016. She currently serves as the Senate Assistant Minority Leader.
Outside her duties as an elected official, Buckner-Webb is a certified coach and organizational development consultant, and is founder of Sojourner Coaching. She is also a senior associate with Yarbrough Group, based in Denver, and White Men as Full Diversity Partners (WMFDP), based in Portland, Oregon. Her extensive international business background includes positions in operations, e-commerce, leadership development, program management, sales and marketing, global diversity consultation, and individual and group coaching. In addition, she is a highly respected motivational speaker and accomplished vocalist.
Buckner-Webb shares her expertise with dozens of organizations through her work on boards and committees. At present, she is involved with Women in Government, American Mothers of Idaho, Zion's Bank, Idaho Black History Museum, Women's and Children's Alliance, Wassmuth Center for Human Rights, Andrus Center for Public Policy, St. Luke's Regional Medical Center, Women's Forum, and Boise State University Foundation.
She earned a bachelor's in management and organizational leadership administration from George Fox University in Oregon, and a master's in social work specializing in management/community planning from Northwest Nazarene University in Idaho.