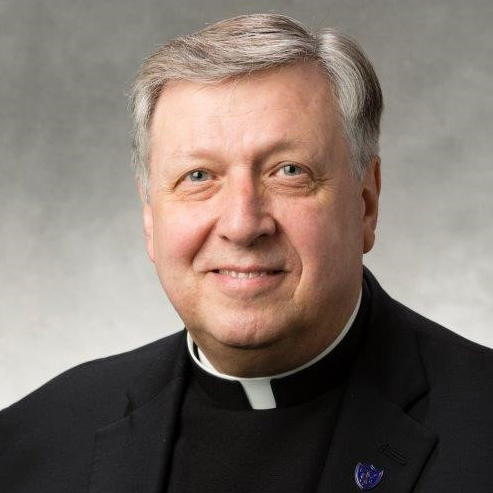 Father Larry Snyder is a priest in the Archdiocese of St. Paul and Minneapolis. He spent most of his career at Catholic Charities, both locally and on the national level. For 24 years, he advanced work to reduce poverty in America, encouraging government, business, and academia to raise the issue of poverty in the national conversation. This included a decade as Catholic Charity USA's president. Currently, he is vice president for mission at the University of St. Thomas in St. Paul.
Snyder is the author of "Think and Act Anew: How Poverty in America Affects Us All and What We Can Do about It." The book calls on our nation to commit to supporting innovative approaches to combating poverty and spotlights effective and efficient programs operated by Catholic Charities agencies across the country. In 2009, former President Barack Obama appointed Snyder to the President's advisory council of faith-based and neighborhood partnerships. In 2007, he was named to the Pontifical Council Cor Unum, which oversees the church's charitable activities around the world. He was also president of Caritas North America from 2006–2011.
Prior to his seminary studies and his 1988 ordination as a priest, Snyder was a high school teacher for eight years. He holds a bachelor's degree from Illinois Benedictine College, a master's in public administration from Hamline University in St. Paul, and honorary doctorate of humane letters degrees from DePaul University in Chicago and St. Francis University in Pennsylvania.