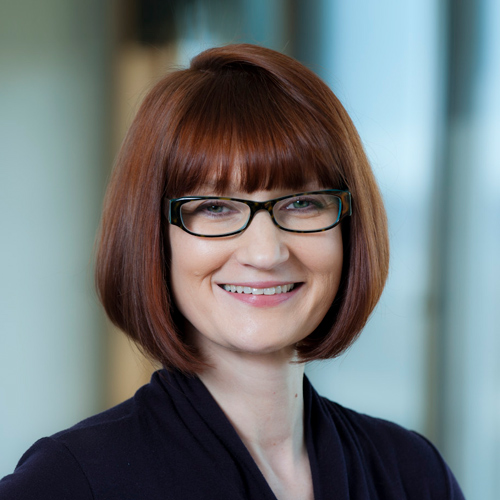 "I am fearful, or suspicious, of generalizations. . . . They cannot guide me reliably in making decisions about particular individuals." — Ruth Bader Ginsburg
Amy, a Chartered Financial Analyst (CFA) and Chartered Alternative Investment Analyst (CAIA), is responsible for guiding the investment of the Foundation's assets so they align with and fund the mission priorities today and continue to be available for grantmaking opportunities in the future.
As an intellectually curious person, Amy thrives on learning about and working across an array of investment strategies. Most notably, she implemented the Foundation's mission-related investment strategy, which focuses on investments that provide both positive social impact and solid financial returns. She is passionate about sharing the impact of mission investing with Foundations and investors, serving as a resource for groups such as the Mission Investors Exchange as a guest speaker at conferences and other events.
Amy shares her investment expertise with nonprofit organizations, as well. She's on the national finance committee for the Jeremiah Program, which strives to reduce poverty two generations at a time by preparing single mothers to excel in the workforce, helping their children to succeed in school, and reducing generational dependence on public assistance. She also served as a member of the finance committee for the Women's Foundation of Minnesota.
She has worked for organizations spanning the US. Most recently, after working for the Investments Office of Bowdoin College in Maine, Amy was portfolio manager for Margaret A. Cargill Philanthropies in Eden Prairie, MN. She holds a bachelor's in economics and communications studies from Macalester College in St. Paul, MN, and a master's in public affairs from the University of Minnesota's Humphrey School of Public Affairs.