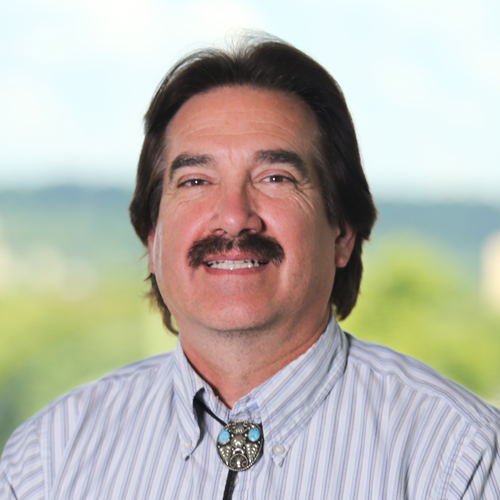 "As a Native, I am guided by the seven Ojibwe teachings of love, respect, courage, honesty, wisdom, humility, and truth. I aspire to live out all of these through my life, work, and relations with others."
Martin is an enrolled member of the Leech Lake Ojibwe Nation in Northern Minnesota. Prior to relocating to the Twin Cities to work for the Foundation, he lived and worked in rural reservation communities. He has experienced firsthand the marginalization and invisibility that Native and other economically depressed rural communities continue to face.
As a program officer, Martin utilizes his experiences and values to identify grant opportunities for tribal and other communities within the Foundation's region who are working to understand and disrupt the underlying causes of systemic and racial biases. He builds partnerships among the Foundation and grant seekers, grant recipients, and communities, and shapes funding parameters and details.
His experience spans more than 35 years in community/economic programming and development activities in tribal and rural communities in the Midwest. He has overseen and worked in Native business centers that provide technical assistance and financing to tribal and individual entrepreneurs. He has directed tribal governmental programs in business development, small-business management, property and business acquisitions, construction, gaming operations, housing, natural resources, and planning. Much of his work has been highly dependent on mobilizing successful work teams, engaging community, and bringing diverse stakeholders together, which he finds very rewarding. He strives to promote strategies that are grounded in community values, traditions, and local knowledge and assets.
For the better part of two decades, Martin has been involved in grantmaking. He has overseen community regranting activities and participated in the review and funding of federal and tribal programs. He serves on a private foundation board and is a past board member of several community organizations focused on Native and rural concerns.
Martin enjoys participating in community events and exercising his traditional hunting, fishing, and gathering rights. He cherishes family—providing for his children and grandchildren and helping them on their pathways to be adults who make a difference in the world. His Native traditions and getting out into the woodlands, lakes, and marshes with other parts of creation bring him great joy.