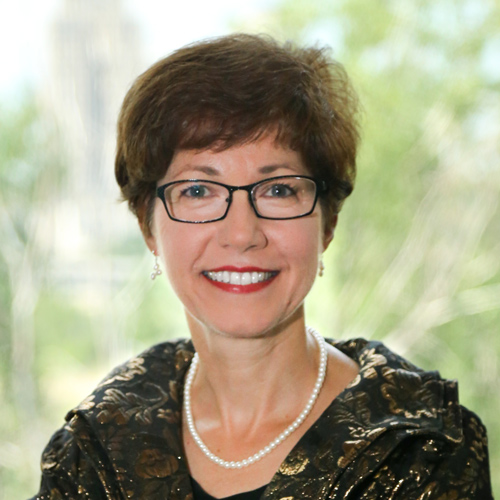 "Go confidently in the direction of your dreams! Live the life you've imagined." — Henry David Thoreau
Millie leads the Foundation's financial and administrative operations, serves as treasurer for the board of directors, and supports the board's investment and audit committees. She's inspired by the positive social impact and solid financial returns of the Foundation's mission investing and by the organization's grantmaking that expands economic opportunity in its priority communities.
The medley of cultures and perspectives within NWAF's immigrant and refugee grantee communities resonates deeply with Millie. She grew up in an area of Chicago that was brimming with immigrants who contributed to her community's growth and vitality.
Her parents were Serbian immigrants who had no formal education and spoke little English. Thus, Millie received most of her educational and career support from others—individuals and organizations—who were willing to take a chance on her. She continues to pay it forward by helping others achieve their dreams as well.
She's a board member for two nonprofits: College Possible, which makes college admission and success possible for low-income students; and the Foundation Financial Officers Group (FFOG), which offers development opportunities to financial and investment officers of large private foundations.
Millie is well versed in operations and investment. She spent the majority of her career in senior leadership positions at Ameriprise where she was responsible for broker relations, commissions management, hedge funds operations, Six Sigma transformation projects, and financial planning operations. She holds a bachelor's in economics from the University of Chicago and an MBA from the University of Minnesota, as well as a FINRA/NASD Series 7 license (inactive), and Six Sigma Green Belt and Executive Black Belt designations.
She lives in Minneapolis with her husband and twin sons. Her favorite pastimes are watching her sons play baseball, exploring the Minnesota State Fair, and visiting Disney World. Her passion for learning is unending. She recently learned how to swim (a necessity in the Land of 10,000 Lakes). Next up: ice skating.