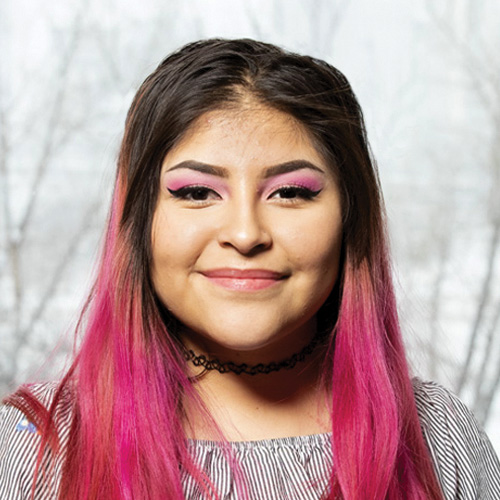 "It always seems impossible until it's done." — Nelson Mandela
Monika is a business intern at the Foundation, eager to learn more about accounting, human resources, and operations. She works alongside Foundation staff to experience how different roles function within the organization. Her best skills are public speaking and empathy for others. With her strengths in mind, her goal is to pursue a career that allows her to advocate for equity for all.
When she's not at the Foundation, Monika is hitting the books at the University of St. Thomas in St. Paul, MN, where she's currently a freshman. She's working toward her associate's degree in liberal arts.
In her spare time, Monika loves to spend time outside (when it's not completely frozen) taking pictures of plants and scenery. She's also interested in a variety of wildlife such as opossums, raccoons, and axolotls (also known as Mexican walking fish, neotenic salamanders related to the tiger salamander). Monika is happiest on rainy days, cuddling with her cat, Mittens.