Northwest Area Foundations Fourth Quarter Grants Fund Community-Led Work
Hardworking organizations are exploring new, and expanding old, pathways toward good jobs and financial capability so that all communities can thrive on their own terms. Our fourth quarter 2015 grant funding invested nearly $5 million in promising and proven approaches to community-led work, especially within communities of color.
In total, 43 organizations received grants from us this past quarter. We'd like to highlight two that fall within our Enterprise Development portfolio, from Hmong- and Latino-led nonprofits respectively, and another from a Native-led nonprofit within our Financial Inclusion portfolio. View a full listing of the quarter's grants here.
Enterprise Development Grants Advance Social and Micro-Businesses for Lower Stress and Greater Hope
A two-year $150,000 grant will help Hmong American Farmers Association (HAFA), based in St. Paul, Minnesota, improve the value and well-being of Hmong American farmers. Its innovative Whole Food Model will give 43 small-scale Hmong farming operations in the Twin Cities the opportunity to polish their business skills, learn about ecologically sustainable farming, improve food safety, expand partnerships, access new markets, gain long-term land leases, and create new jobs — all of which lead toward increased income and advanced economic prosperity in Hmong communities.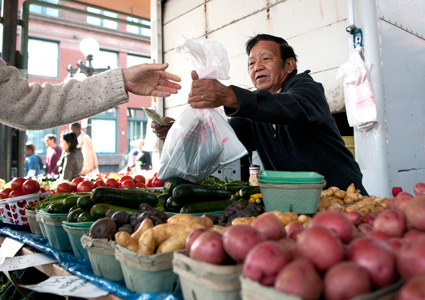 Latino immigrants will have an opportunity to develop new, or enhance their existing, small businesses through a $300,000 Foundation grant to Ventures, formerly Washington Community Alliance for Self-Help. The grant will allow Ventures to tailor its successful microbusiness development program and community development financial institution (CDFI) services to Spanish-speaking entrepreneurs in Washington's Puget Sound region who have limited resources but unlimited potential to thrive through small-business ownership.
Financial Inclusion Grant Taps Native Youths' Power to Grow the Green Economy
Native youths in Minneapolis will benefit from a two-year, $240,000 grant to Migizi Communications Inc. in support of its Indigenous Pathways to Economic Independence (IPEI) project. IPEI will prepare 120 Native youths for science, technology, engineering, and math (STEM)-related careers in the growing green economy. The program taps into higher educational outcomes, improved financial literacy, and enhanced skills and experience to connect the youths to good job pathways and financial security.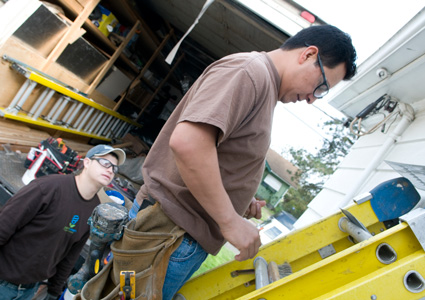 Learn more about our grantmaking
2015's fourth quarter marks the first full year that we aligned grantmaking with our new four-portfolio funding strategy. Check out a listing of all of the recipients of the $13.4 million of grantmaking we awarded in 2015.
See all 2015 grants