A Commitment to Funding Self-Determined Prosperity and Lasting Change for Native Communities
In 2012, we committed to invest 40 percent of our annual grant dollars in support of Native-led organizations. From 2012 to 2020, we invested nearly $63.4 million in Native-led organizations—45.6 percent of our $139 million in awarded grants during that period.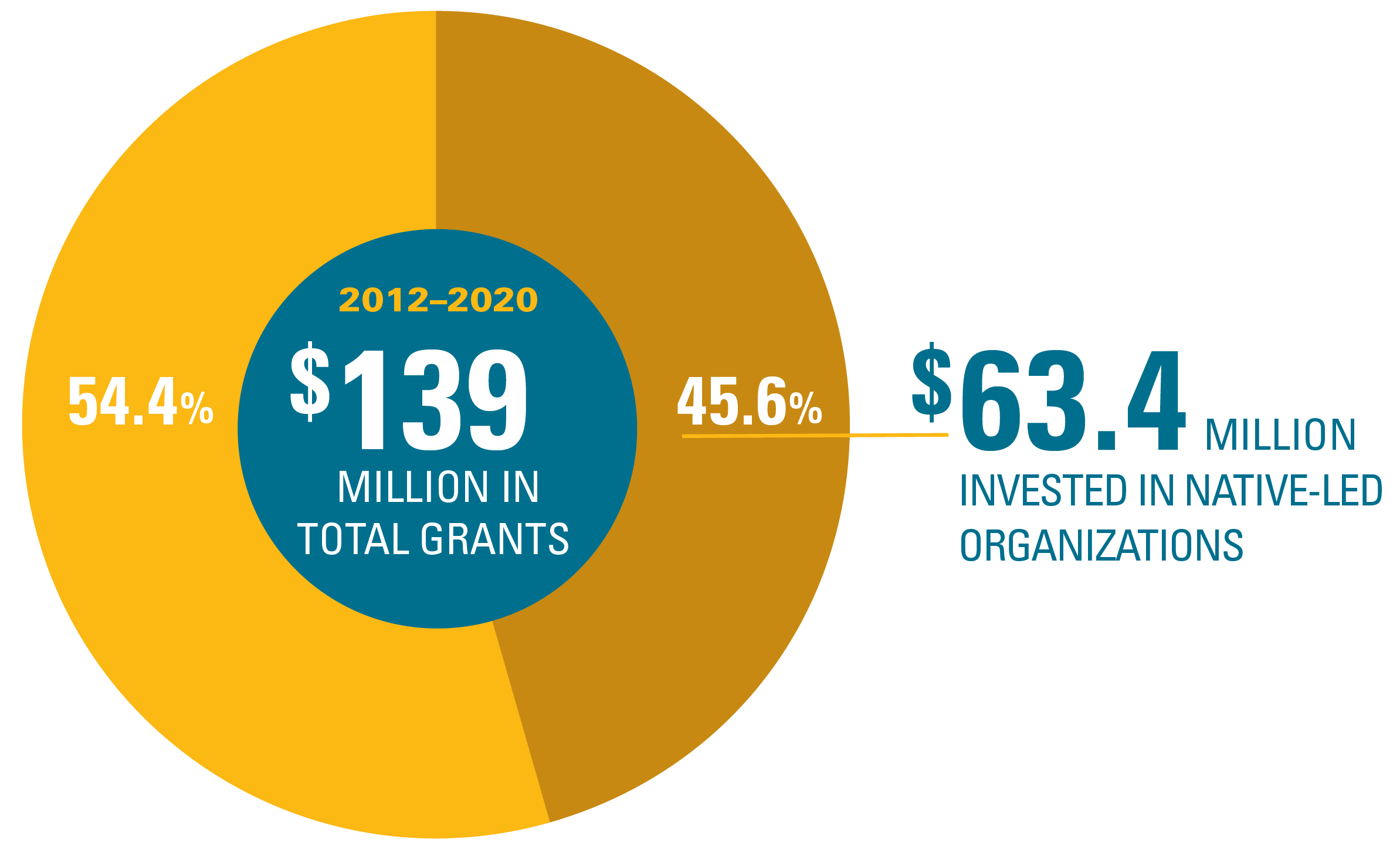 We've met, and often exceeded, our 40 percent commitment since 2012 with funding focused on supporting efforts that produce good jobs, thriving businesses, and restructured systems to strengthen Native communities. Our goal has been, and will continue to be, to support resourceful problem solvers working to build equitable economies within Native communities, where prosperity is locally defined and is shared by all.
Our funding and strategy are guided by listening to our Native-led grantee organizations and understanding how we can best be allies now and in the future.
Most recently, we've been supporting Native-led organizations as they respond to critical needs in their communities during the cascading crises of racial injustice and COVID-19 in 2020 with impacts continuing to unfold in 2021. Through hard-won victories during especially difficult times, our Native-led grantees show that they are at the forefront of social change, leading the way for us all.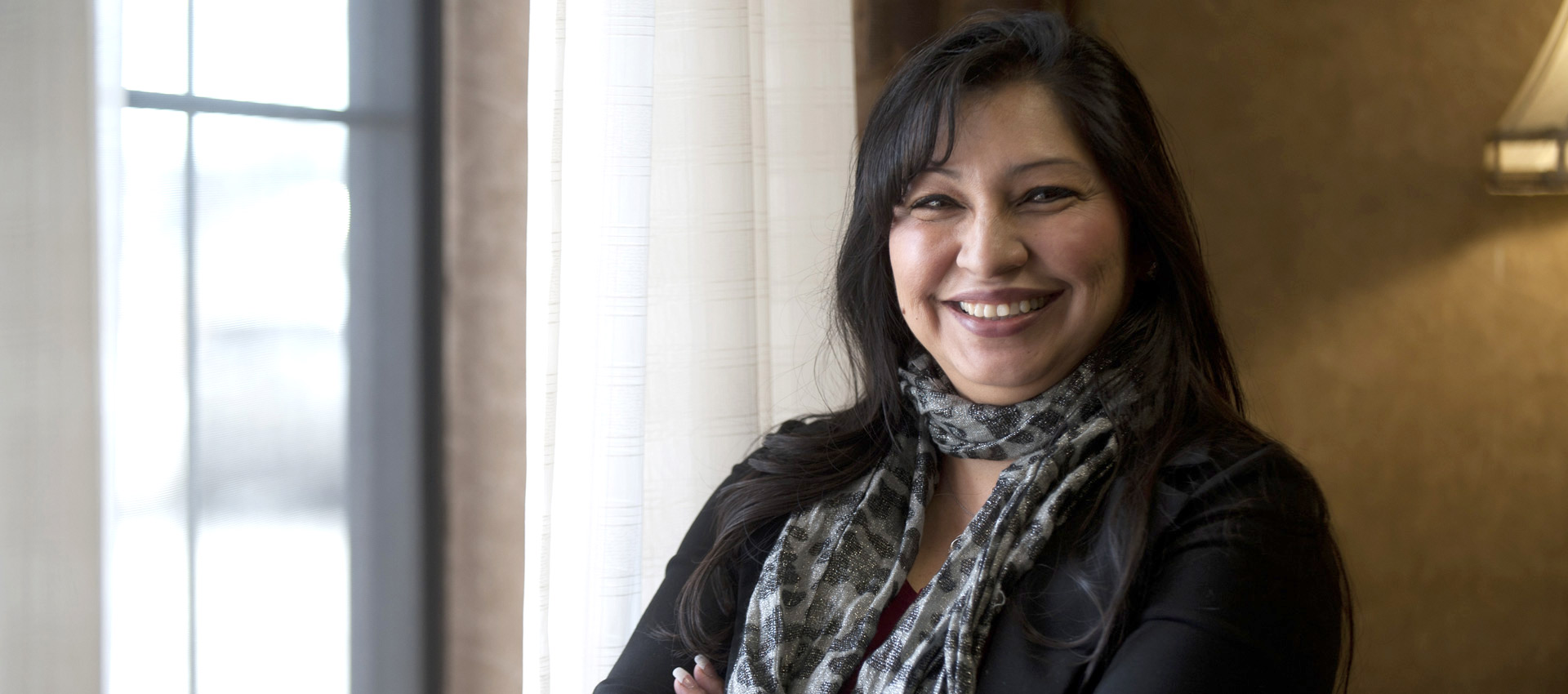 The Heart of Our Funding Approach
We are intentional about centering Native communities in our funding approach. Investing in Native-led organizations helps build a better, more equitable future in Indian Country. We focus on four portfolios of funding:
• Opening access to capital connects people to resources.
• Expanding work opportunities gives people pathways to quality jobs.
• Supporting enterprise development drives entrepreneurship.
• Promoting financial inclusion gives families tools to climb out of poverty.
Our portfolios are mutually reinforcing, and we recognize that an investment in Native-led organizations through any one of the portfolios has a positive impact on each of the others. And we continue to emphasize the intersections and connections among the portfolios.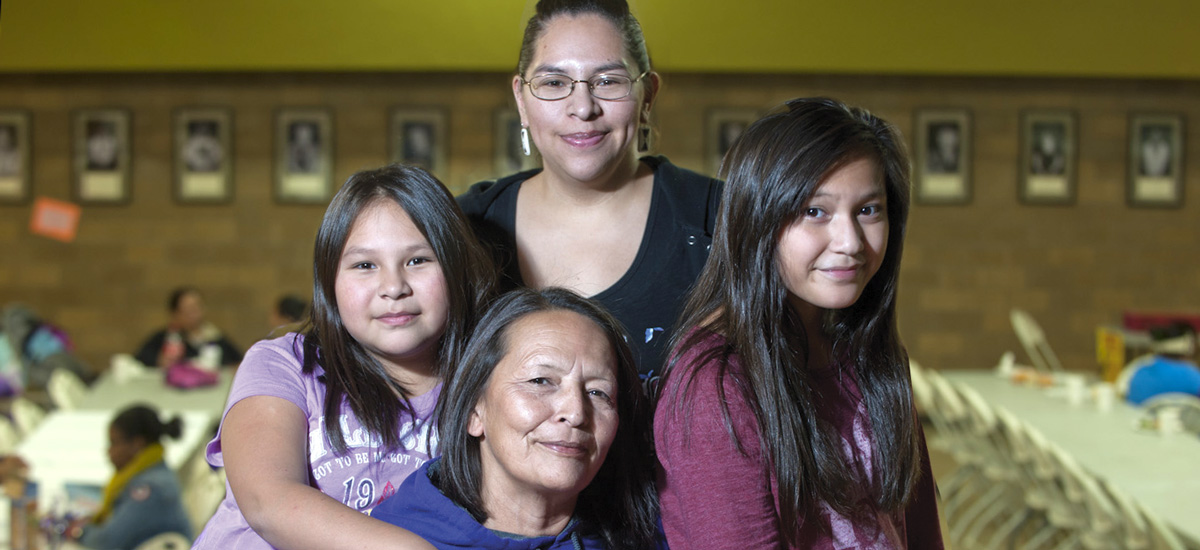 Four Key Concepts Strengthen Our Grantmaking for Native Communities
Collaboration Is Key
We must collaborate with other funding institutions working in our priority communities to build stronger ties between tribal governments, state and federal agencies, and our Foundation.
Grantees Inform Us
We need to keep improving our understanding of the context of the communities we serve, using the expertise of our grantees to deeply inform our grantmaking approaches.
Culturally Anchored Models Work
We must continue to make grants based on models that grow economic systems in Indian Country and that are rooted in Native culture.
Good Jobs and Financial Capability Flow from an Expanded Opportunity Pipeline
Our broader vision of increasing good jobs and financial capability in Indian Country will result from a pipeline of opportunities including job training, small-business and social-enterprise development, financial education, and access to capital.
We are honored to support our Native-led grantees as they respond to the aspirations and needs of the people they serve, reimagine solutions to address new realities, and restructure systems for stronger communities.
Let us know about your organization.
If you're from a Native-led group within our region of eight states and 76 Native nations that share the same geography, give us your contact info and a detail or two about how your work connects to our four funding portfolios and provides a better, more equitable future for Native communities. We'll keep your info on file for updates and to contact you if/when there are opportunities for further engagement.