Four Portfolios
We fund organizations that break down systemic barriers so that our priority communities can achieve economic prosperity and thrive on their own terms. Our grantees and mission investments advance impact within one or more of four funding portfolios:
Connecting people to resources in their community in order to build the local economy.
Under-resourced communities need better opportunities to gain safe, affordable loans or investments. Entrepreneurs and small-business owners often have to resort to predatory lenders or go without capital they need for their businesses to succeed. That's why we support community development financial institutions (CDFIs), which not only provide financial services in underserved areas, but also are driven by their mission to connect with communities and cultures. As they increase access to financial products and services like savings accounts, low-interest loans, and fair lending, our grantees can offer local, innovative, and flexible lending practices that meet the unique needs of their community, and help small-business owners more safely build their business.
Building pathways to quality jobs that allow people to thrive.
Good jobs offer decent wages and benefits, stable scheduling, safety, and opportunities to advance. We fund work to create the right conditions to grow quality jobs in underserved communities. Our grantees go beyond workforce education and training to help pave career pathways by changing the system itself. This requires removing structural barriers—such as access to public transportation or the effect of prior arrest records—that stand between qualified, hard-working people and promising careers. By ensuring the workforce system works for all people in the community, we can strengthen labor supply, as well as demand, and improve the economic vitality of communities, families, and individuals.
Driving entrepreneurship and providing ownership, jobs, and training opportunities to people who have been denied them in the past.
Enterprise Development is a proven way to empower people to pursue their dreams of opening a business so they can thrive on their own terms. It also means community investment. Locally owned small businesses understand that their own success depends on the well-being of their communities, economic and otherwise. They offer better jobs and care more about the financial capability of their employees.
Our Enterprise Development funding is focused on:
Social enterprises – Socially motivated businesses—like a youth-run garden and café, or a technology recycling program operated by adults facing barriers to employment—raise revenue to further their own mission and have a greater impact for the people they serve.
Microenterprises – Small businesses or enterprises—locally owned and operated by five or fewer employees, including the owner who draws his or her primary source of income from the business—extend and expand key economic opportunities, especially for people who face limited job prospects where they live.
Providing families with the tools they need to climb out of poverty and stay there.
Income alone isn't the only thing people and communities need to escape poverty. They also need the right conditions to build their assets for the long term. Unfortunately, many under-resourced communities are locked out of the economic system that generates conditions for other communities in the region to thrive. The financial services in under-resourced communities are often intimidating, predatory, and opaque—if they exist at all.
For these communities, it's not about figuring out how to get out of a temporary financial bind, it's about finding a plan for living their life with policies that support them. Training programs help people break the cycle of living paycheck-to-paycheck, navigate loans and debt, build credit, and withstand financial crises. We also work to fill in this gap by investing in efforts to develop the financial know-how and skills that help individuals, families, and communities control their finances, build assets over time, and secure the future for themselves and their families.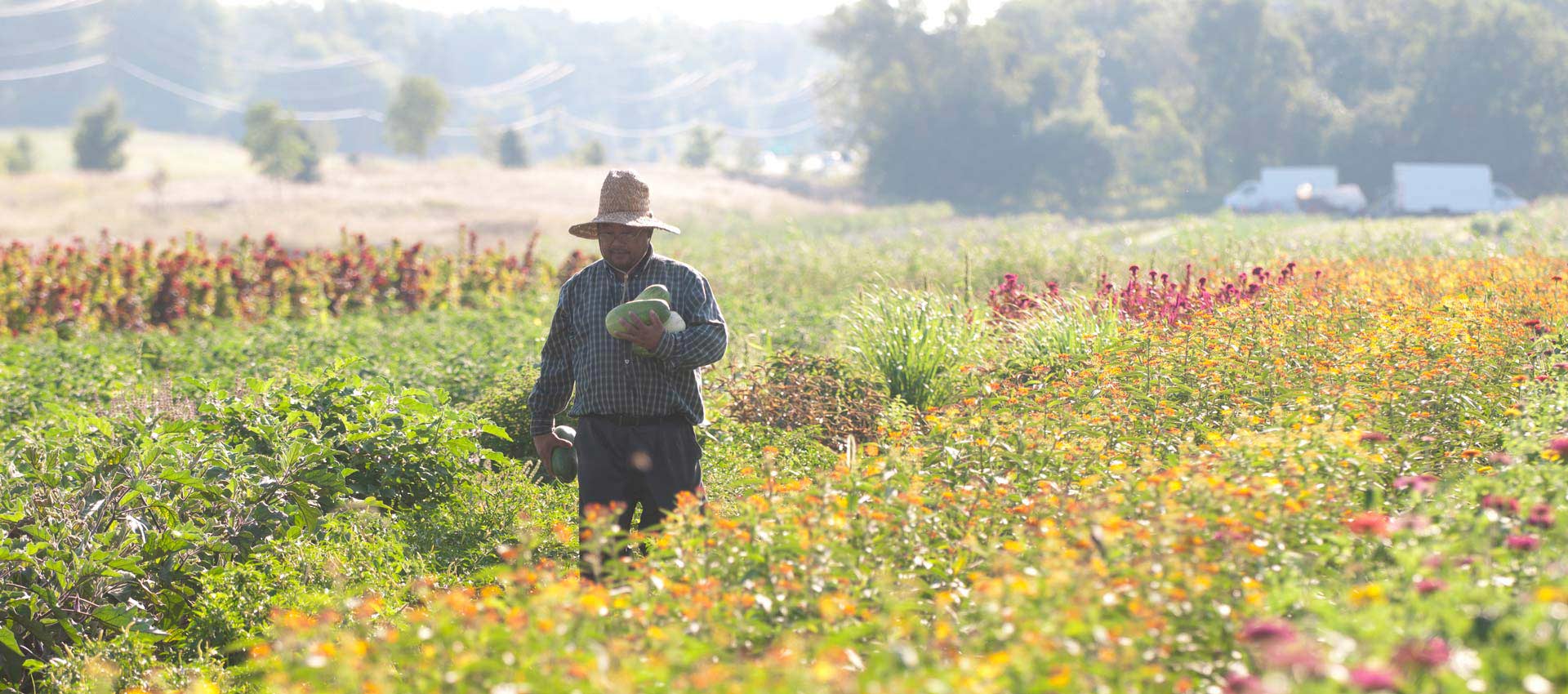 Cross-Cutting Priorities
Across all four portfolios, our grants and investments are driven by the priorities we share with our partners who are doing the work.
We strive to advance the following priorities within each of our four portfolios:
We support programs and policies to improve and expand access to good jobs and financial capability, alongside efforts to influence the systems that impact our communities, such as government programs and policies that impact workforce development or the web of banking and financial services that affect people's ability to get a loan. This approach helps dismantle barriers faced by some today—and establish new pathways to prosperity for many more tomorrow.
To share and advance the work of our grantees, we lift up innovative programs and policies that serve as models for nonprofit, government, and private sector leaders championing similar reforms in communities across our region and country.
We connect our grantees with other leaders so they can generate new opportunities for impact by exchanging ideas and resources, exploring innovations, and collaborating in unexpected ways.
We listen closely to the organizations we support and learn alongside them so we can continually refine and improve our grantmaking, and ensure those who are doing the work have the support they need to achieve meaningful change.