Dynamic new board members Duane Carter and Michelle Osborne are bringing fresh perspectives to the Foundation. 
Their first day on the job is February 18.
Duane Carter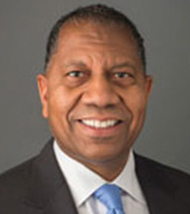 Duane is a senior vice president of the Federal Reserve Bank of Minneapolis and a native of Duluth, MN. He currently leads the Learning Management and Support Office for all 12 Federal Reserve Districts in the country. His 26 years of experience with the Fed and deep expertise in the financial, economic, and cultural workings of the region will help expand possibilities for the Foundation's learning and grantmaking.
Michelle Osborne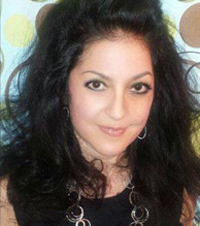 Michelle/Hum me hum me sh (Turtle Dove) is from the Confederated Tribes of the Colville Reservation in Washington state. She's honed her business and marketing skills at one of our region's iconic businesses—Nike Inc. Her career, extensive volunteer work, and leadership roles—both within Nike and for organizations such as Native American Youth and Family Center (NAYA), Our Native American Business Network (ONABEN), the Stand for Courage Foundation, and more—reflect her deep-seated ties to the Native American community.
We are also saying thank you to four dear board members this month!
We wish a fond farewell and an EXTREMELY heartfelt thanks to four board members who term off our board on February 18 after nine years of service: Terry Glarner, Father Kevin McDonough, Elsie Meeks, and Bill Thorndike. We're saying goodbye to them as board members but continuing to further our relationship as allies!
"These newest members bring an impressive depth of leadership and know-how to our board. What's more, they both are closely tied to our region and the communities we serve—Duane with his distinguished work through the Minneapolis Fed, and Michelle with her career at one of our region's iconic businesses and her work as a longtime leader in the Native community."
Kevin Walker
President and CEO, Northwest Area Foundation