We just awarded nearly $3.5 million in grants to 13 proven and promising nonprofits to support their social enterprise work, which pursues good in the community while providing jobs and income where they're needed most.
"We're thrilled to support and learn from these thirteen organizations," said NWAF program officer John Fetzer. "They're creative, dynamic nonprofits that use their social enterprises to provide people with essential jobs and supportive services, and some will also help build up the field to create more opportunities for social enterprise."
There were two kinds of awards.
General Social Enterprise Grants
General grants to 10 social enterprise grantees will fund a variety of innovative practices to spur growth and expand social enterprise for low-income communities in our region. The grantees are mission-based nonprofits and tribally chartered nonprofit entities devoted to underserved populations and creating new jobs.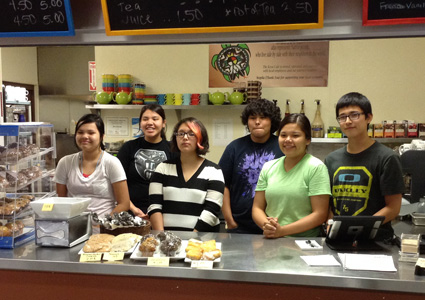 Cheyenne River Youth Project (CYRP): Advancing culture through youth and food systems
CRYP is based on the Cheyenne River Sioux Reservation in rural north-central South Dakota and creates employment opportunities for youth that revolve around local food systems. For several years, CRYP has helped rekindle interest in local foods within its nation.
CRYP will use the grant to hire a full-time social enterprise manager for its three social enterprises. Youth help grow food for its Winyan Toka Win garden, and the produce is either sold at its farmers market or canned for sale at its Cokata Wiconi Gift Shop. Youth also help to operate Keya Café, a restaurant and coffee shop that has been in operation since 2014.
The enterprises help develop a local, sovereign food supply and provide jobs and income for local people and families. The grant will also help CRYP refine its business plan and grow its online retail presence.
"The grant from NWAF is a significant investment that allows us the opportunity to move social enterprise initiatives forward in a big way," says CRYP Executive Director Julie Garreau. "This investment honors the work we've been doing with Lakota youth on our reservation for more than 25 years."
Social Enterprise Systems Grants

Three other nonprofits received systems grants that focus on strengthening local social enterprise for nonprofits. The grantees' work is rooted in the community. It reflects the local knowledge necessary to successfully navigate systems and coordinate work across many local actors. The grantees will work in partnership with NWAF to create a better funding, coaching, and peer learning network that allows social enterprise to thrive.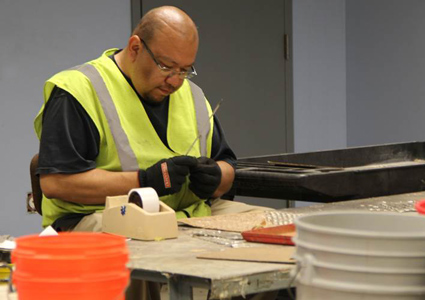 Nonprofits Assistance Fund collaborates with Initiative Foundation to help nonprofits start up social enterprises
"This grant gives the Initiative Foundation and Nonprofits Assistance Fund the opportunity to advocate for social enterprise as an alternative revenue source for community-based nonprofits," said Kate Barr, executive director of Nonprofits Assistance Fund. It and its local partner, the Initiative Foundation, have supported social enterprises for several years.
The Fund's Financial Resiliency Through Social Enterprise (FRSE) program uses an intensive, cohort-based training model that coordinates training, consulting, peer learning, and funding. The FRSE program has served more than 30 nonprofits, and the Fund will expand the model to northern Minnesota and St. Paul.
The Fund will also further improve its reach by developing a packaged curriculum for the FRSE program that other organizations can adapt for their training. They will also develop and test an advanced cohort model that cultivates social enterprises.
"We know nonprofits can grow their revenue and create new jobs for people with low income through social enterprise, as well as improve their organizations' financial sustainability and board engagement," Barr said.
This round of grants will support the 13 social enterprise grantees over the next two years. We'll be sharing more about the work and our learnings from it as we develop alongside this group of impressive grantees.
General Social Enterprise Grants
See all general social enterprise grants
Social Enterprise System Grants
See all social enterprise system grants