Last month, we announced 13 grants to organizations doing work in the social enterprise field. Most were operating social enterprises themselves. Our dollars are helping them expand their impact.
Three NWAF grantees support social enterprise networks
But we're also investing in abilities of three organizations – the Nonprofits Assistance Fund (NAF), Northland Foundation, and MACC Alliance – to creatively connect, coach, fund, and support social enterprises within their networks. These three organizations are vital partners in our own effort to be a better social enterprise funder, and we're excited to learn alongside them for the next two years.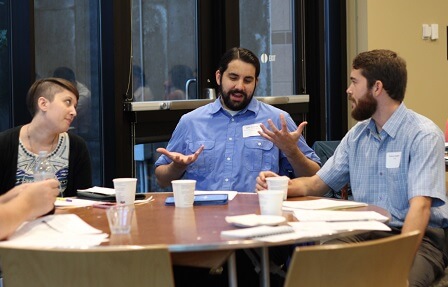 Is NAF's funding opportunity right for your organization or one you know?
The grant awards were just the beginning – now the real work begins! One of these partners, the Nonprofits Assistance Fund, just opened an application for nonprofits in St. Paul, MN, that want to launch or grow a social enterprise. Selected organizations will receive developmental training, staff technical assistance, business plan support, and grants to support staff time and obtain specialized consulting.
If you're interested in learning more, check out NAF's website for full details and application information, and sign up for its webinar on June 23. Applications were due on July 11, 2016.