August 8 was a special day for the Foundation and its grantees working on financial inclusion.
Secretary of the Treasury Jacob J Lew joined us for an hour-long meeting with a group of 16 grantees and public and private officials, which included former Foundation board member and Federal Reserve Bank Senior Vice President Dorothy Bridges, St. Paul Mayor Chris Coleman, and Minnesota Congressman Keith Ellison.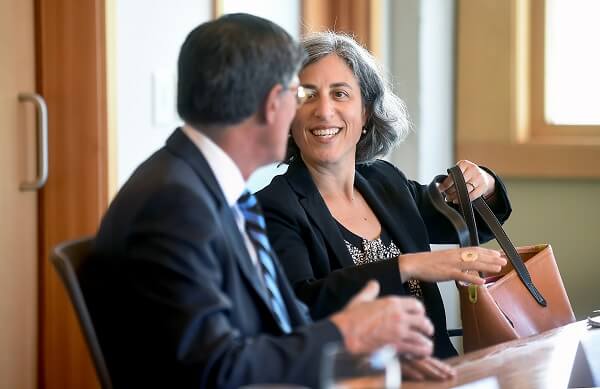 We, of course, have been promoting efforts to develop the financial know-how and skills that help individuals, families, and communities, control their finances, enhance their financial security, and build assets over time. 
We also fund community development financial institutions (CDFIs), which lend money at affordable rates. CDFIs provide access to capital to communities not served well by commercial banks and lenders.
A theme we stressed was that income alone isn't a solution to poverty. We need other supports, like financial services and tools, that build the opportunity and security for people to thrive on their own terms.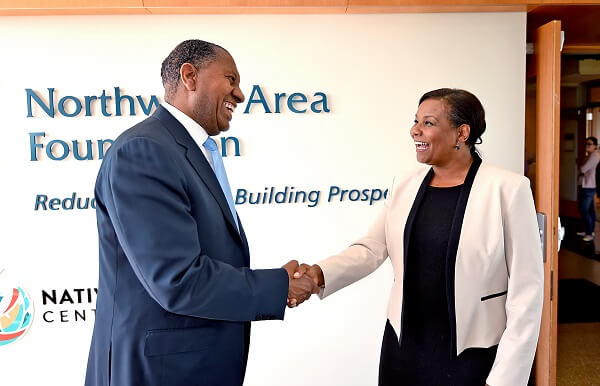 Here are the grantees who attended:
Kelly Drummer, Tiwahe Foundation
Ruby Azurdia-Lee, Comunidades Latinas Unidas en Servico (CLUES)
Tracy Fischman, Prepare + Prosper
Mihailo (Mike) Temali, Neighborhood Development Center
The visit was part of a larger agenda that Secretary Lew had while in Minnesota, and we were glad to have some time to express our communities' needs for more equitable financial inclusion.