Last week I attended the Summit on Inequality & Opportunity in Washington, DC, sponsored by the Aspen Institute.
Inequality weighs heavily on my mind during these uncertain times in our country, especially as it affects low-income individuals in our eight-state region.
It's about building assets and wealth and much more
As each speaker delivered their message, I heard the recurring themes of lack of economic mobility and the importance of increasing ways to create opportunities. The authors of "The Financial Diaries: How American Families Cope in a World of Uncertainty" spoke about the inequalities revealed through the families' stories highlighted in their book. They shared how income and wealth are well-documented inequalities, but another inequality, the unequal ability to achieve stability, is rarely lifted up and recognized, even though it's a huge barrier to accessing opportunities.
Summit presenters offered unique tools related to addressing inequalities, which made it clear that the inability to build assets and wealth is not just about income. It's also about stability—being able to absorb financial shocks from unexpected expenses or income volatility—a real struggle for workers who piece together and depend on part-time and seasonal jobs.
One of our responses is financial inclusion
Financial inclusion is one of NWAF's four funding portfolios. Our focus mirrors a growing national effort to address the unique challenges to building wealth—especially for immigrants and refugees, recognizing that income alone is not enough to get people of out poverty. We support organizations that work within the local context to create culturally tailored financial education, making it less challenging for individuals to build relationships with local financial institutions so they can set up emergency savings accounts and gain the financial knowledge and skills they need for a successful and secure financial future.
Let's learn and share more tools based on community strengths
The Summit brought together funders, entrepreneurs, elected officials, government staff, and nonprofit leaders—all sharing and learning what can be done to address inequality in the United States when the right tools are available. The consensus is that we need to recognize and build on existing assets and strengths, starting with tools and community assets that create opportunity: financial skills building and flexible savings anchored in organizations that have built relationships and created trust.
I've shared below a little more of what I and the Foundation have learned. We invite you to take a look and to share with us your thoughts and what you've learned.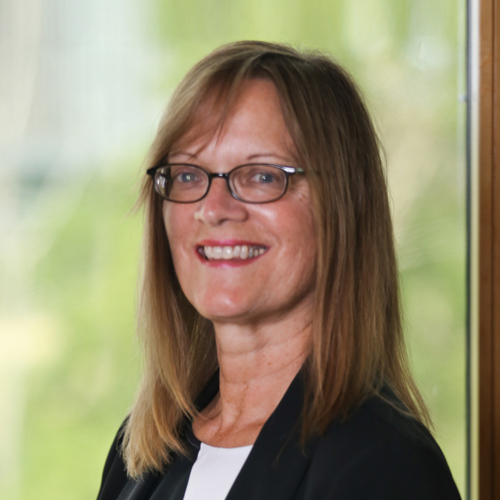 Karla Miller
Program Director, Northwest Area Foundation