Culturally tailored financial services build long-lasting relationships with Native small-business owners and entrepreneurs.
We're captivated by the growing success and innovation of Native CDFIs. The Northwest Native Development Fund (NNDF) is one of them. But what's behind its success story?
We met up with NNDF Executive Director Ted Piccolo to get his insights on NNDF's unique lending approach. Like other Native CDFIs, NNDF is rooted in the Native communities it serves, providing culturally tailored curriculum and financial services that help foster strong, lasting relationships with its lenders.
That cultural element is at the heart of NNDF's mission, and it's making a big difference for small-business owners and entrepreneurs in and around the Colville Indian Reservation in Washington.
We asked Piccolo to share a little more about how this approach is opening opportunities and adding to its success story.
NNDF is a dynamic and trusted financial partner connecting people to new financing and economic possibility.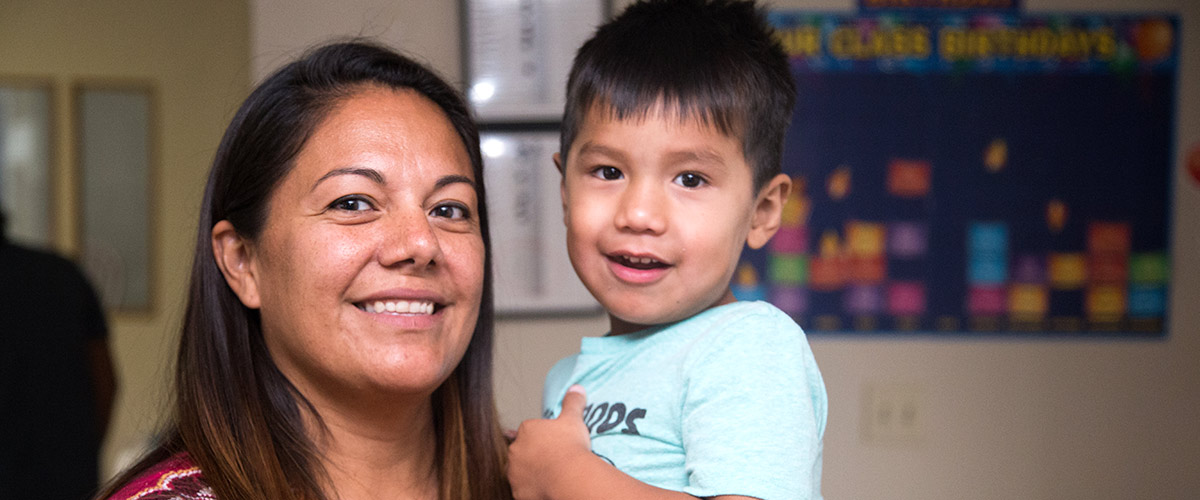 People with strong community relationships and in-depth knowledge of Native history lead NNDF's work. Piccolo explained how community ties go a long way toward building trust and getting people financing when they need it:
"There's almost an inherent distrust with the outside world on the reservation. But with us, they know us. We have been able to tie clients to financing from the outside and tie traditional financiers to clients as well. It's almost like we've become an intercessor or interpreter of sorts."
Piccolo later expanded on his point:
"I think one of the reasons people don't gain access to small-business financing [is because] people don't feel like they can speak the banking language. That's one of the things we've been able to do . . . help them understand the language of the banking world."
This unique lending approach opens new economic possibility in Indian Country that didn't exist before. It has also attracted the attention of investors interested in growing jobs and entrepreneurship in Native communities.
NNDF is growing its lending and outreach and leveraging investor support.
Native CDFIs across the country are growing at a record pace. NNDF itself is doubling its lending capital this year—from $1 million to $2 million—and offering more financial education programs to Native small-business owners and entrepreneurs. Piccolo shared his excitement with us:
"The most exciting projects are the small businesses that we work with. . . . To me, the totality of them all is one big, exciting project. We've got people starting and growing their businesses out in Indian Country that normally would not be able to . . . they're getting financing when they're normally not getting financing. That's a big deal."
NNDF is also growing its programs with funding support from the Wells Fargo Diverse Community Capital Program and from us.
"We've got a grant project with Wells Fargo . . . there's also some training that goes along. It's two years of cohort learning [and] capacity building. So it's been a combination of financing [and] technical assistance that has built the capacity of our organization, which has helped us be able to serve our clients better."
Leaders share why they partner with Native CDFIs
Native CDFIs' Beauty and Promise Series
On Nov. 10, 2017, leaders and funders of Native community development financial institutions (CDFIs) joined us in Missoula, MT, to celebrate the launch of a new $5 million collaboration with the Federal Home Loan Bank of Des Moines (FHLB Des Moines). We had a chance to talk with several influential figures in the field.
Native CDFIs' Beauty and Promise I:
Angie Main of NACDC Financial Services Shows Us how Native CDFIs Are Growing and Innovating
Read more
Native CDFIs' Beauty and Promise II:
Krystal Langholz of Oweesta Uncovers What Makes Native CDFIs a Winning Investment in Indian Country
Read more
Native CDFIs' Beauty and Promise III:
Ted Piccolo of NNDF on How Its Native-Rooted Lending Approach Is Key to Its Growing Success in Indian Country
Native CDFIs' Beauty and Promise IV:
Oweesta Launches $10M Native CDFI Capital Pool to Fund Growth in Indian Country
Read more
Native CDFIs' Beauty and Promise V:
Mike Wilson of the Federal Home Loan Bank of Des Moines Shares Why Native CDFIs Are Engines for Economic Growth in Indian Country
Read more