Formerly Main Street Project, Sharing Our Roots is a pioneer in resilient agriculture systems and advocating for farmers from immigrant and BIPOC communities.
Sustainable agriculture walks hand in hand with the natural environment.
Over years, Sharing Our Roots of Northfield, MN, has created a biodiverse system with natural wildlife and agriculture that are in harmony with each other. Instead of conditioning the land for the need of growers, its agricultural model embraces the natural ecology of the land. The farming complements nature, rather than competing with it.
A key element of Sharing Our Roots' strategy is showing the importance of perennials and livestock in agricultural sustainability and land management. Sharing Our Roots grows and harvests elderberry flowers, hazelnuts, garlic, asparagus, various botanicals, and much more.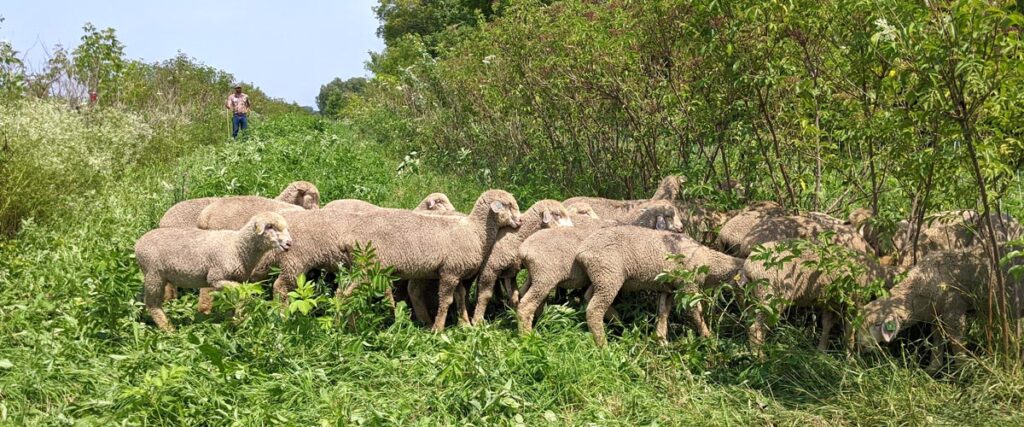 Farmers can grow food that is culturally meaningful.
Many farmers face unique challenges when it comes to accessing local markets and dealing with the effects of climate change. These disparities are disproportionally affecting farmers from immigrant and Black, Indigenous, and people of color (BIPOC) communities.
This is the result of structural racism, which has taken many shapes, from discriminatory laws that can prohibit people of color from owning land to biased lending practices of financial institutions and government agencies.
Sharing Our Roots responds with training, mentoring, and education.
Fortunately, some nonprofits, like Sharing Our Roots, are providing culturally relevant training and mentoring for new generations of diverse farmers and food cultivators.
Sharing Our Roots partners with BIPOC leaders in the area through Community Connectors. This initiative helps create and support a network of diverse communities, connecting people to services and to each other to address issues around food security faced by immigrant families.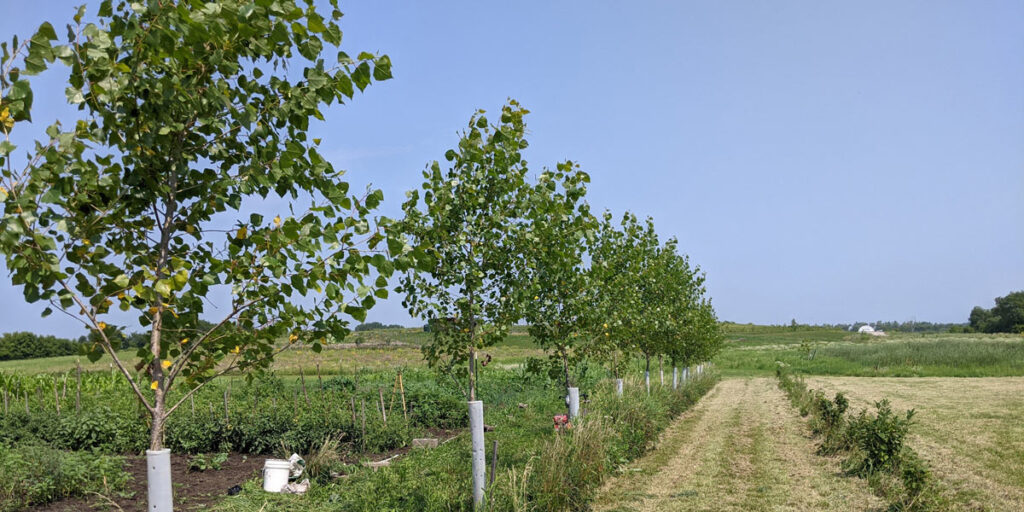 Through its Community Land Share Initiative, Sharing Our Roots gives farmers the opportunity to affordably rent farmland, and participants can use what they grow however they choose. Farmers are able to grow regional foods, like managu (African nightshade) from Kenya, giving immigrant growers the ability to establish culturally significant food systems locally.
In addition to sharing land, Sharing Our Roots offers educational opportunities and technical support for members of the program.
We're a proud supporter of Sharing Our Roots because efforts like these are critical to building and maintaining resilient immigrant and BIPOC communities, especially in rural areas. Cultivating food systems that sync with nature enables farmers to work and live in a sustainable way that supports communities and allows families to thrive on their own terms.