Photo courtesy of NDN Collective
NDN Collective builds trusting, supportive relationships between investors and Native nations and businesses by leveling the playing field.
Based in Rapid City, SD, NDN Collective is "an Indigenous-led organization dedicated to building Indigenous power." NDN Collective works to create a more just and equitable world through organizing, activism, philanthropy, grantmaking, capacity building, and narrative change.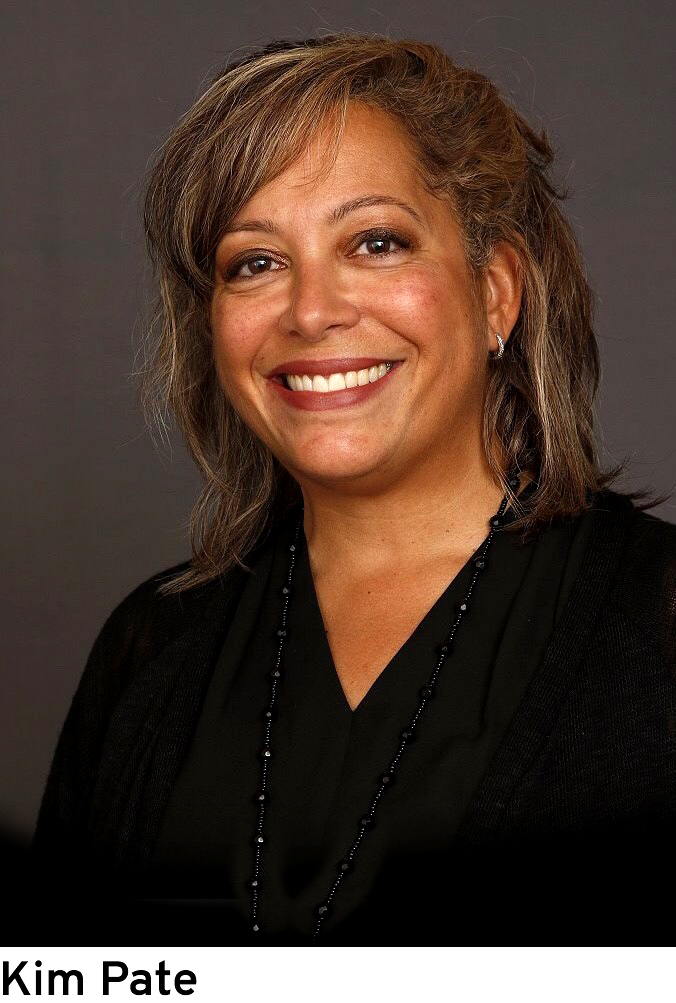 NDN Fund is the impact investing and lending arm of NDN Collective, serving Native entrepreneurs and nonprofits and Native nations. NDN Fund is creating an approach that works better for Native communities with its Indigenized resilience impact investing and lending principles.
Kim Pate (Cherokee and Choctaw), NDN Fund's managing director, describes these principles as "an innovative approach that ensures the processes and outcomes of our impact investing and lending promote equity, resilience, and long-term sustainability for our borrowers and their communities."
NDN Fund bridges capital gaps to underfunded Native communities seeking to strengthen local economies.
Native community development financial institutions (CDFIs) like NDN Fund are critical bridges between impact investors and Native communities and businesses without sufficient access to capital.
Right now, NDN Fund and Oweesta Corporation (Oweesta), both partners of ours, are among the only nonprofit Native CDFIs operating on a national scale.
NDN Fund provides loans directly to Native nations, businesses, and nonprofits; Oweesta funds and provides technical assistance to regional Native CDFIs, helping them meet the financial services needs of entrepreneurs and microbusinesses in their local communities. In some cases, Oweesta and NDN Fund collaborate to support Native CDFIs.
Oweesta and NDN Fund have the capacity to distribute tens of millions of dollars each year, which means philanthropies, impact investors, and even banks have ongoing opportunities to put their dollars into investments with a triple bottom line, delivering social and environmental impact in addition to financial returns. Oweesta and NDN Fund connect potential investors to their borrowers. 
Oweesta and NDN Fund have deep knowledge of their communities and of Native culture. This puts them in a unique position to assess investments with the most potential to improve tribes' financial stability and work toward regenerative, equitable, and just economic development that benefits future generations.
We've seen the potential of mission investing in action for more than two decades, and we're vocal advocates for impact investing and other types of support for Native CDFIs.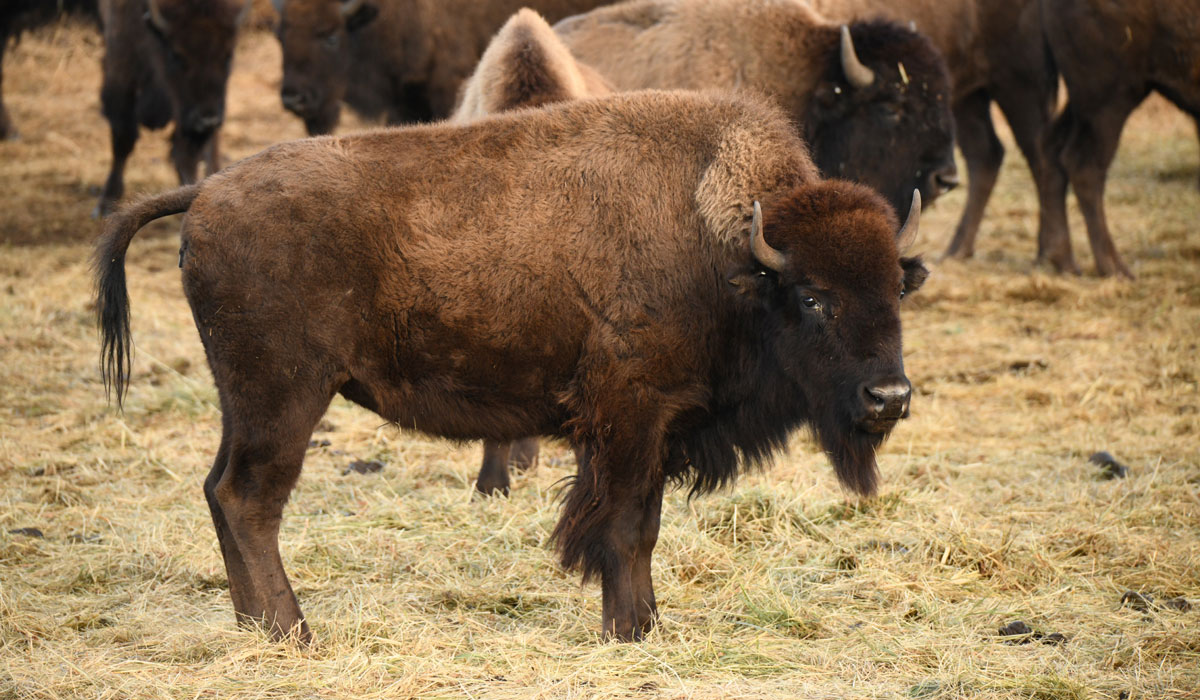 Wolakota Regenerative Buffalo Range and Wildlife Sanctuary
Another NDN Fund partner is the Wolakota Buffalo Range—the largest Native-owned and -managed buffalo range in the world with a herd expected to be up to 900 strong by spring 2022.
The range is a project of the Rosebud Economic Development Corporation (REDCO), the economic development arm of the Rosebud Sioux Tribe in South Dakota.
"We are catching a glimpse into the future of Native nations that promote healthy food systems and permanent job creation for a thriving community," observes Kim Pate, NDN Fund's managing director. "This model will spread across the land and many more will be able to adapt it to their people, places, and programs."
"Indigenous intermediaries are crucial to overcoming asymmetries between impact investors and Native America through the building of relationships of trust, creation of an ecosystem for impact investing in Indigenous communities, and performance of the due diligence investors need to manage risk. . . .
"Through impact investments, intermediaries like NDN Fund and Oweesta can mobilize resources outside of the financial and banking mainstream to assist in building self-sustaining local economies and empowering global movements relying on Indigenous wisdom in these uncertain times."
Chrystel Cornelius (Turtle Mountain Band of Chippewa, Oneida Nation),
President and CEO, Oweesta Corporation

Nikki Pieratos (Bois Forte Band of Chippewa),
Former Managing Director, NDN Fund
From a recent article in Stanford Social Innovation Review
NDN Collective crosses disciplines and embraces multiple approaches to building Indigenous power.
Achieving financial prosperity is a key path to sovereignty and self-determination, and financial prosperity is interwoven with racial equity and climate justice. NDN Collective articulates this concept succinctly in its key principles: Defend. Develop. Decolonize.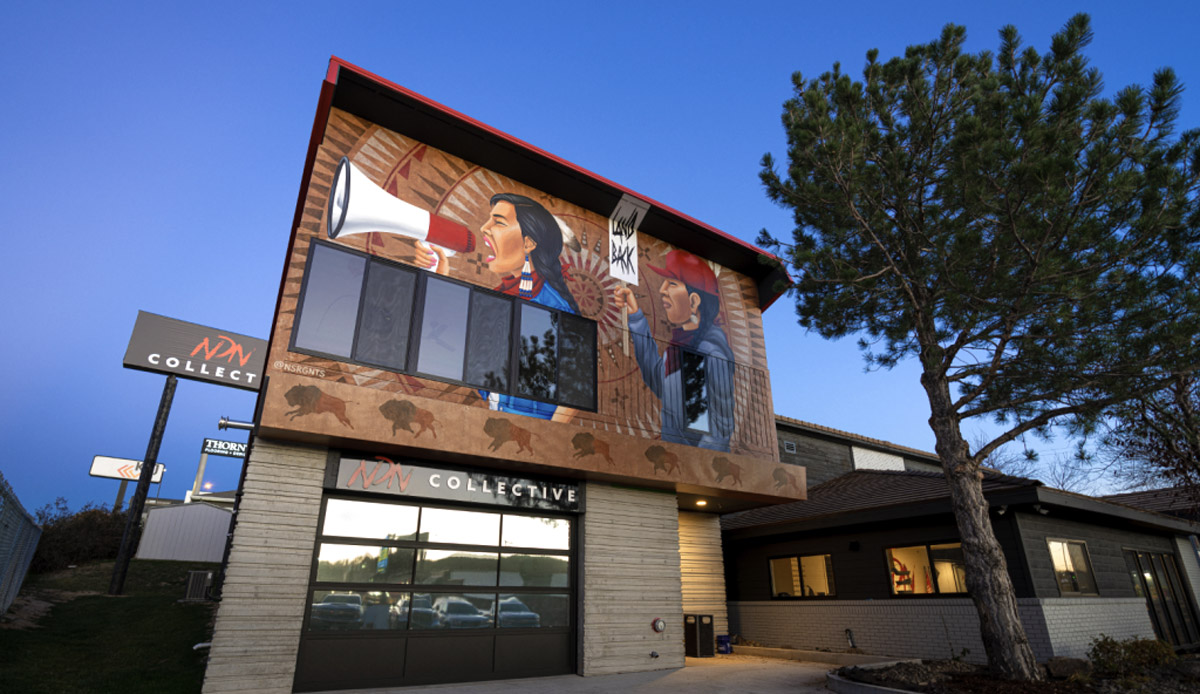 NDN Collective headquarters; Rapid City, SD
"It's impossible to delink racial justice and climate justice," Kim says. "We strive to meet our borrowers where they are. That's at the core of our indigenized resilient and regenerative lending approach.
"In many cases, our borrowers are trying to promote that triple bottom line: people, profit, planet. And we design our lending efforts to recognize and amplify those goals. It's a powerful way we can help Indian Country address complex, systemic issues."
NDN Fund classifies its loans into two categories: loans of up to $500,000 that are designed for businesses, nonprofits, and tribes; and larger loans for large-scale infrastructure financing, for example, establishing a cultural incubator program as part of a community's new senior wellness facility.
Whichever track a loan enters, it's evaluated through a Resilience Impact Assessment (RIA). The assessment helps NDN Fund determine if the potential borrower resonates with its Defend-Develop-Decolonize mission.
NDN Fund's recent loan to Indian Township Enterprises LLC, which is owned by the Passamaquoddy Tribe of Indian Township, ME, illustrates its partnership approach.
NDN Fund's loan supported the development of eel aquaculture on Indian Township land. According to Stan Meader (Passamaquoddy), the tribe's director of operations and business development, harvesting eels in Maine's brackish rivers has been a key part of his tribe's culture for thousands of years.
Most commercial eels are used by restaurants—for sushi, for example—and they're largely caught as elvers (baby eels) in the US, shipped to Asia to be raised, and then sent back to the US and elsewhere as a food commodity.
The tribe aims to take a place higher on the value chain through a two-phase investment: First, an equity investment in American Unagi, a Maine company that has been successfully supplying eels to the US market for several years; and second, replication of American Unagi's successful and sustainable eel incubator facility on the tribe's reservation.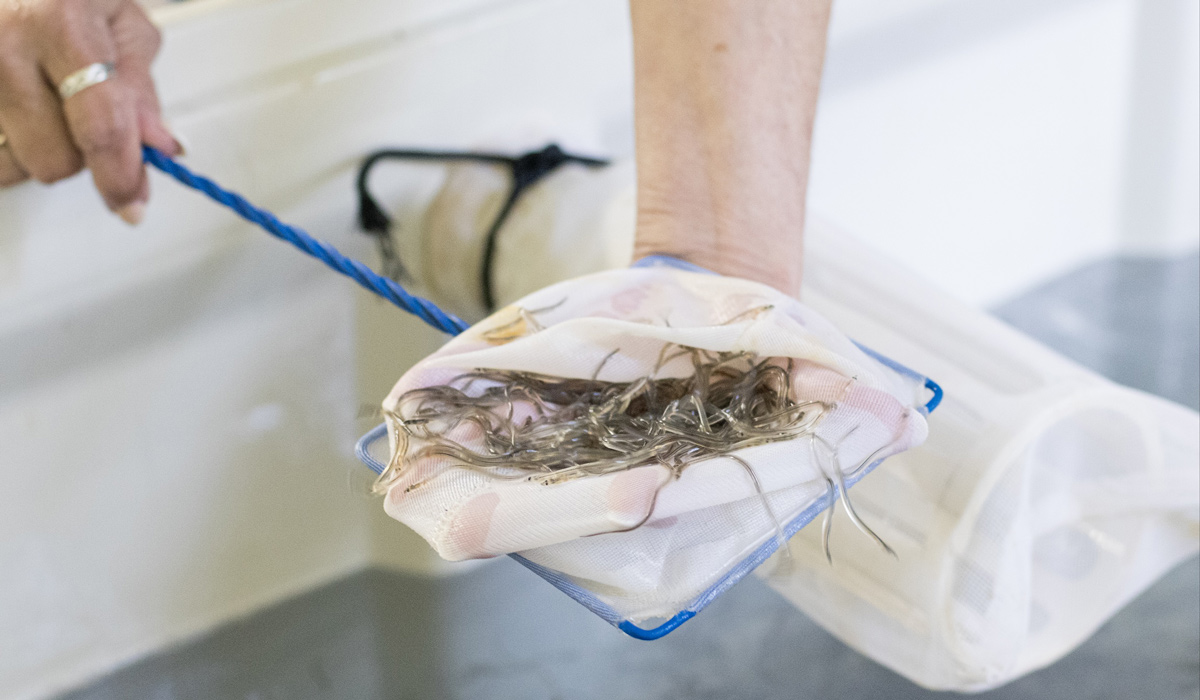 Elvers (baby eels) to be used by the Passamaquoddy Tribe of Indian Township and their partner, American Unagi, for their eel aquaculture projects.
Through the two-phase investment, the tribe will eventually assume multiple points on the value chain by being able to catch its elver quota, raise the elvers to mature eels, and sell those to end-market buyers. This change will represent an exponential increase in income for one of the tribe's traditional food resources.
Darrin Coffin (Passamaquoddy), the tribe's CFO and CEO of Indian Township Enterprises, adds, "One reason this investment is appealing is that it will help stabilize the eel market for tribal fisherman, who right now aren't seeing top-market prices for their catch because their sales are necessarily timed to the tribe's eel-netting season."
The eel aquaculture loan puts Native values of regeneration and resilience into practice.
Under the leadership and vision of Tribal Chief William Nicholas, the vice chief, and the Tribal Council, the Passamaquoddy tribe worked with NDN Fund over a two-year period as they explored the potential deal. That length of time likely would have frustrated traditional lenders. In the end, the tribe embraced the two-phase plan as both financially sound and culturally appropriate.
The eel aquaculture project is sustainable on multiple levels. It provides ongoing income for individual tribal members and profit for the tribe as an entity, for instance.
Over the long term, that profit will come back to benefit tribal programs through investments in education, public services such as fire and police departments, public works, and elderly and child services.
"NDN Fund truly understands the overall potential benefits of this opportunity for our tribe—how economic development is intertwined with tribal culture," Stan says. "And that's invaluable." 
Darrin adds, "And they have a thorough understanding of how tribal governments work. That's key as well."
Despite the promising opportunity, "NDN Fund was the only entity that would ever lend to us. Full stop," says Stan.
"NDN Fund truly understands the overall potential benefits of this opportunity for our tribe—how economic development is intertwined with tribal culture, and that's invaluable."
Stan Meader (Passamaquoddy)
Director of Operations and Business Development, Passamaquoddy Tribe
NDN Fund understood the need for patient capital for this venture. It takes at least two years for elvers to mature into consumable eels, so full profitability will be a few years in coming.
Darrin adds, "Hopefully other investors will realize that if you're looking for impact investing opportunities, Native communities are where you can have the most impact for your dollar."
Kim observes that she and her team at NDN Fund are working toward a long list of goals to improve and decolonize their loan process. Among those goals are pushing back against biased notions of collateralization, revising loan documents to reflect plain language, assessing projects' capacity for resilience and regeneration as part of the underwriting process, and other improvements.
NDN Fund's work illustrates the ample opportunity available to both investors and lenders to keep learning, growing, and challenging assumptions and processes that support barriers to Indigenous communities thriving on their own terms.
"Hopefully other investors will realize that if you're looking for impact investing opportunities, Native communities are where you can have the most impact for your dollar."
Darrin Coffin (Passamaquoddy)
CFO, Passamaquoddy Tribe; CEO, Indian Township Enterprises
PHOTO TOP: Courtesy of NDN Collective