In the third quarter, we've been continuing to learn alongside nonprofits about how to be more supportive funders of work that leads to justice.
Our new grantmaking approach supports changemakers who maintain deep connections to the land they inhabit and the communities they serve. They're building racial, economic, and social justice throughout the Foundation's service region—Minnesota, Iowa, North Dakota, South Dakota, Montana, Idaho, Washington, Oregon, and the 76 Native nations that share the same geography.
In the third quarter of 2022, grants to 29 nonprofits were approved, totaling more than $4.2 million. Among the Q3 grantees is Sharing Our Roots, a farming collaborative that has served current and emerging immigrant farmers for almost two decades.
Based in Northfield, MN, Sharing Our Roots (formerly known as Main Street Project) advances a resilient agriculture system that aims to heal our lands, nourish our communities, and support new farmers. This includes farmers who are immigrants, refugees, Native Americans, or from communities of color—all of whom are building agricultural skills in rural areas of Minnesota.
It's what they refer to as "land justice."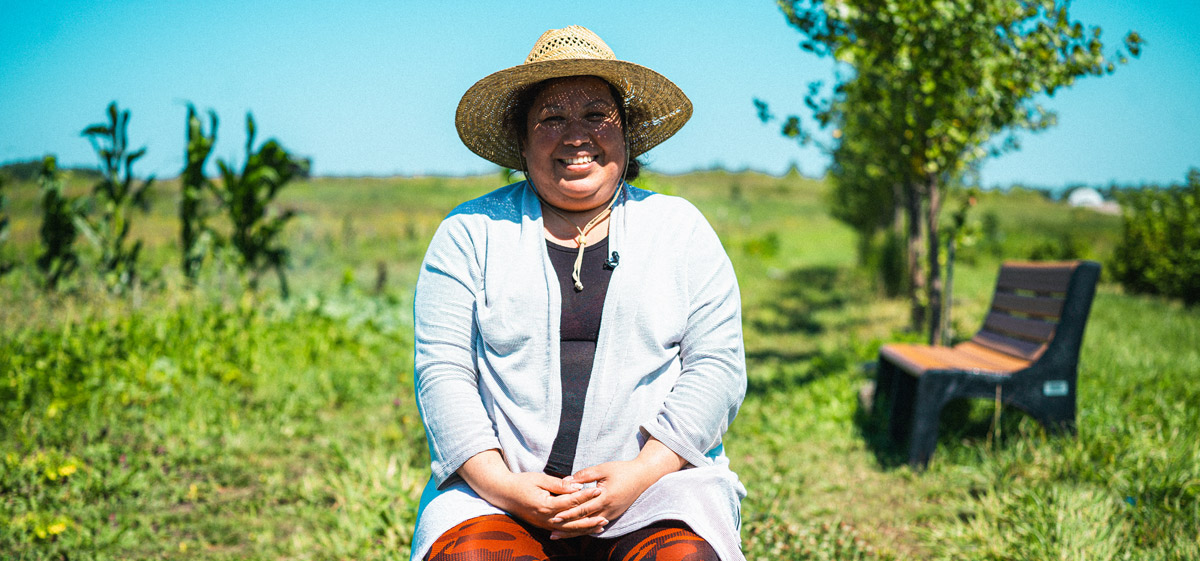 Sharing Our Roots farmer, Araceli Baez. Photo by Uzoma Obasi.
Here's how Sharing Our Roots advances land justice.
Sharing Our Roots has been a longtime grant recipient of the Foundation and was a key inspiration for our new grantmaking approach. We know that social, racial, and economic justice looks different in different communities. Sharing Our Roots shows us what justice looks like in rural communities.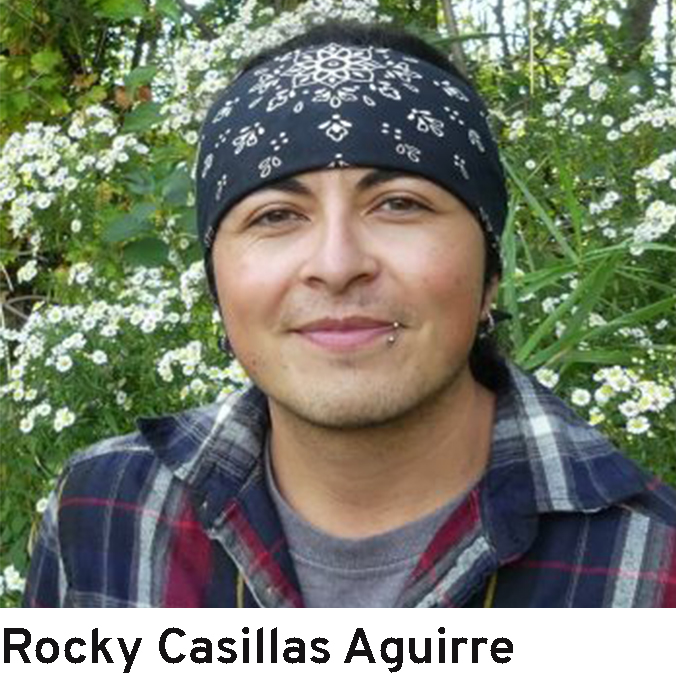 Rural communities aren't monolithic. Native Americans and communities of color have been living in rural areas for generations and deserve access to the basic resources that sustain all of us, such as food, water, and land. But they've been denied access and exploited through current food systems policies and practices and those of past decades and centuries.
The impact of these policies reflects racism, by design. Rocky Casillas Aguirre, the executive director of Sharing Our Roots, says, "We work at the intersection of land restoration and justice, food sovereignty, climate, and conservation—because everything is interconnected."
Sharing Our Roots farmer and owner of So Below Apothecary, Delanie Harrmann. Video filmed and produced by Uzoma Obasi.
At present, 14 farmers are sharing the 100 acres of Sharing Our Roots farm and working collaboratively to build skills, repair the farm's soil and water, and provide nourishing food to their families and the community.
With the support of a $250,000 grant, Sharing Our Roots will continue to support these farmers, and others, as they build small-scale agricultural entrepreneurships. The strategy includes collaborative methods of workstyle and the growth of culturally specific foods.
Sharing Our Roots will also use the grant to expand its commons-based (community ownership) farming model to additional cohorts of female and young farmers. It envisions a regional network of commons-centered farms, a farmland trust for emerging and immigrant farmers, and support for in-home food production and community gardens.
The work of Sharing Our Roots, and other nonprofits receiving grants this quarter, supports our belief that race, ethnicity, social status, or economic class shouldn't determine anyone's opportunities or outcomes in life. And immigrants and refugees should have the power to make decisions that shape their futures—and that respect their cultures and ways of life.
Photo top: Sharing Our Roots farmer, Elkana Abobo (center) and family. Photo courtesy of Sharing Our Roots.