We seldom consider the many people involved in the food chain that brings food from farms to our tables.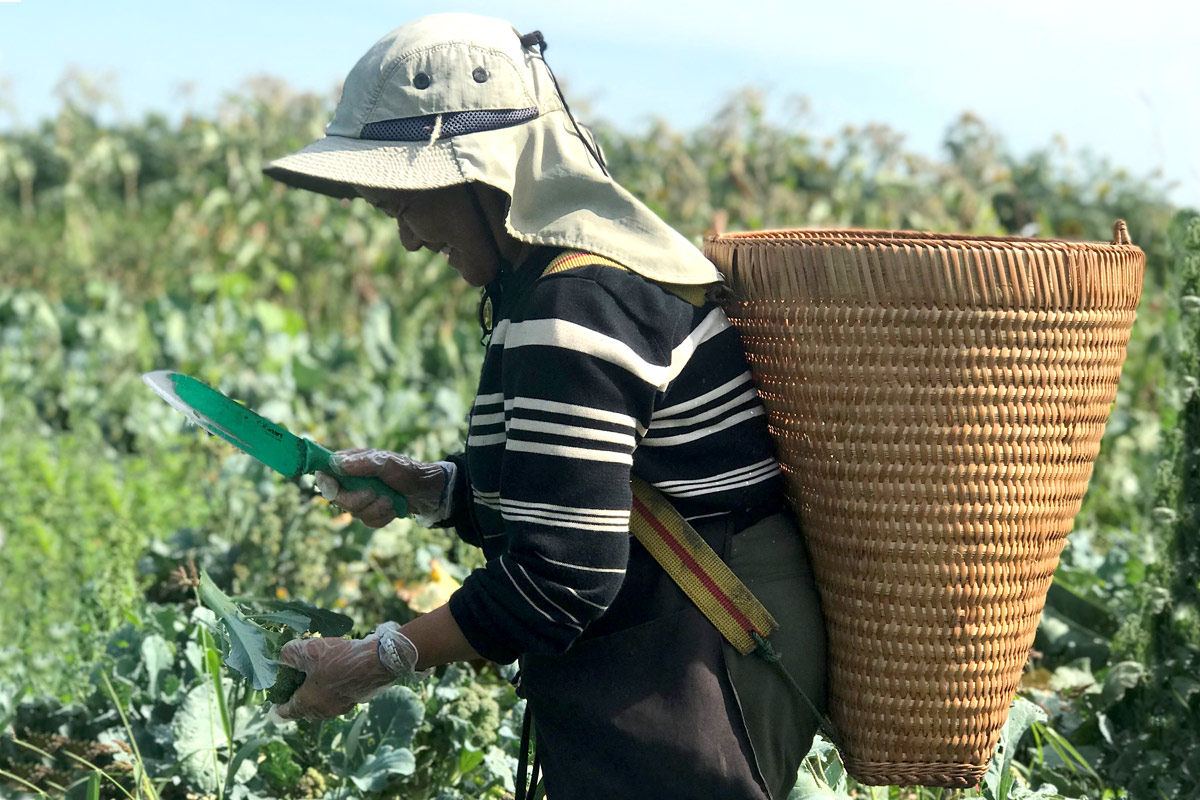 Farmers harvest vegetables on the plots they lease long-term from HAFA. Dakota County, MN. Photo courtesy HAFA.
Grantee organizations do this by listening to what growers, ranchers, food-related businesses, and others from their communities need in order to establish and sustain operations. . . . It's our job to fund and support them in this work.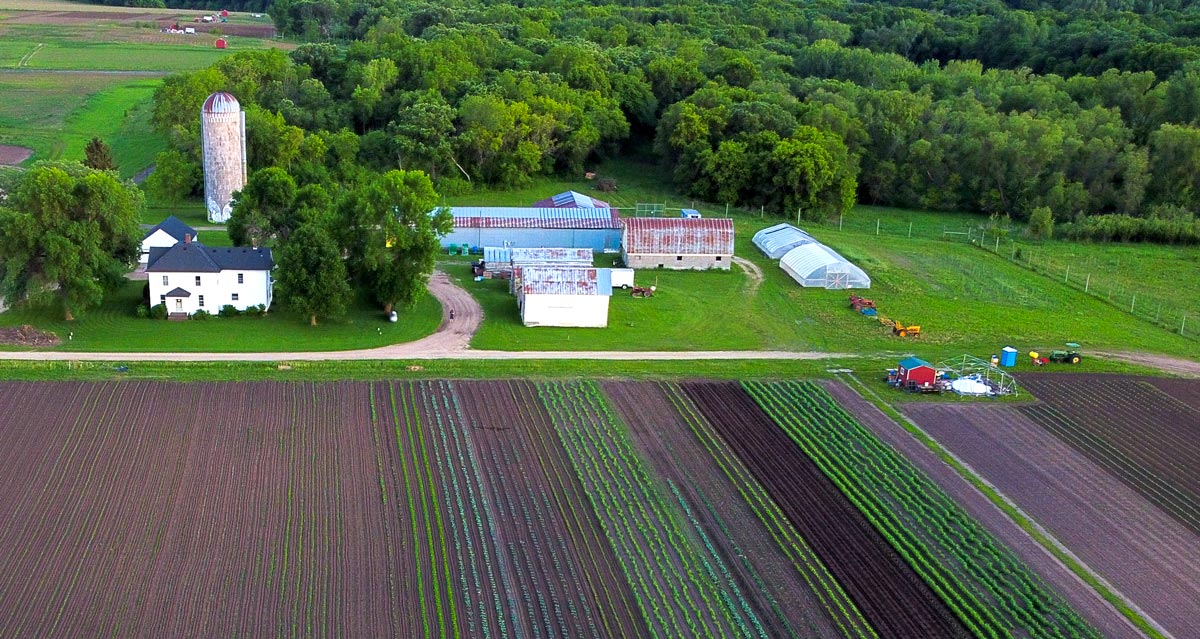 Aerial view of the farmstead on HAFA's 155-acre farm. Dakota County, MN. Photo courtesy HAFA.
HAFA's long-term access and support have helped its farmers increase their incomes and approach parity with other farmers at the markets.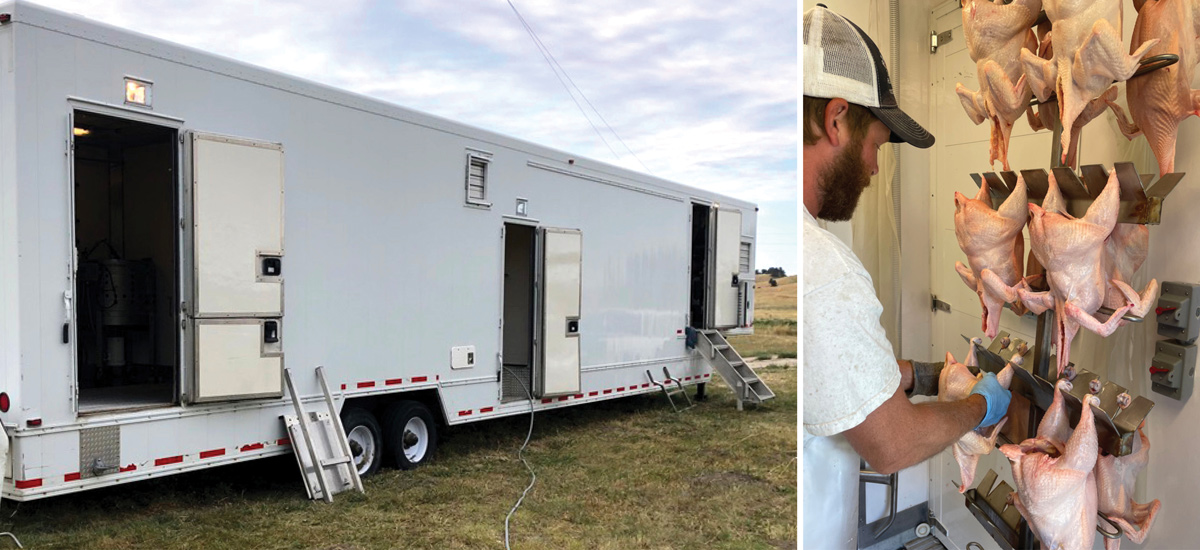 Makoce Agriculture Development's mobile poultry processing unit offers local producers convenient access to a processing facility for their chickens. Porcupine, SD. Photo courtesy Makoce Agriculture Development.
Photo top: Fruits, vegetables, and flowers abound for farmers leasing plots on HAFA's farm. Dakota County, MN.