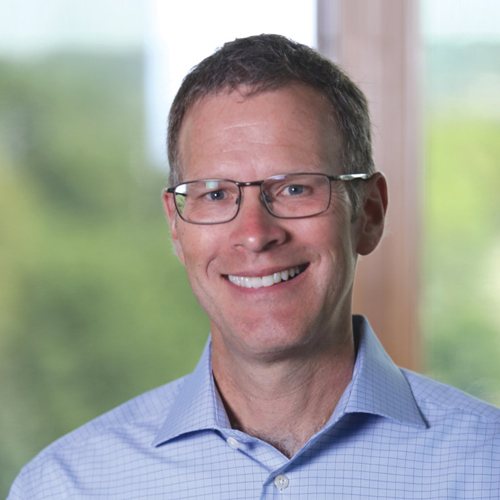 "I collect quotes habitually as teaching tools and touchstones. One of my favorites is a sentence from Walt Whitman that NWAF board member Michelle Osborne likes to cite: 'We convince by our presence.' For me, that's a call to show up, pay attention, and be as authentic as I can be in my relationships. I also recently ran across this insight from the actor Alan Alda: 'The secret to good listening is simple. Unless I'm willing to be changed by you, I'm not really listening.' I believe in lifelong listening as the world continues to change, challenge, and inspire me."
Kevin spearheads the Foundation's efforts to shape a future in which all people and communities in its region can thrive on their own terms and live free of poverty. Under his leadership, the Foundation has sharpened its focus on asset building in a set of priority communities: Native Americans, communities of color, immigrants, refugees, and people in rural areas. At the heart of this approach is NWAF's commitment, honored every year since 2012, to target 40 percent of its giving to Native-led organizations. Other signature aspects of the Foundation's work during his tenure include an expanded commitment to mission investing and an organization-wide drive to advance diversity, equity, and inclusion.
Prior to joining the Northwest Area Foundation, Kevin spent 13 years with the Charles Stewart Mott Foundation in Flint, MI, including nine years as director of Mott's national Pathways Out of Poverty program. His career in the nonprofit sector began in the early 1990s as associate director of Food Gatherers, a community-based anti-hunger organization in Ann Arbor, MI, whose mascot is a giant carrot.
Kevin served for a decade on the board of Philanthropy Northwest, which he chaired from 2017 to 2019. He is also a past board chair of the Minnesota Council on Foundations. He currently serves on the board of BoardSource, the national organization dedicated to excellence in nonprofit governance. Kevin holds a bachelor's degree from Harvard University and an MFA in poetry from the University of Michigan. He lives in St. Paul, MN, with his wife, Lisa, a teacher in the Minneapolis Public Schools. They have two sons: Theo and Max.