We're excited that 39 grantees received grants totaling nearly $50 million.
Community development financial institution (CDFI) grantees in our region are receiving some long-deserved support that acknowledges their wisdom, passion, and expertise!
In June, the CDFI Fund announced its most recent round of COVID-19 relief grant awards. Included among the hundreds of CDFIs receiving awards were 39 Foundation grantees that serve Native Americans, people of color, immigrants and refugees, and people in rural areas.
These grantees have taken on leadership responsibilities for responding to COVID-19 in their communities and reimagined how investment can better fit their needs. In many ways, grantees have reached well beyond their role as lenders to help coordinate responses for service delivery and emergency support—which has been especially important amidst gaps in earlier government relief.
What the multiple crises of the past 16 months have exposed is the stark impact of generations of underfunding and exclusion of the communities our grantees serve. It's so important to fund responses designed by and for communities. Increased funding for community-led CDFIs is a step in the right direction.
Here's a listing with links to the 39 Foundation grantees that received CDFI Fund grants.
We're honored to support all 39 grantees. Of these, 17 are Native CDFIs, and we're calling them out because we've been detailing the vital nature of their response over the course of the pandemic.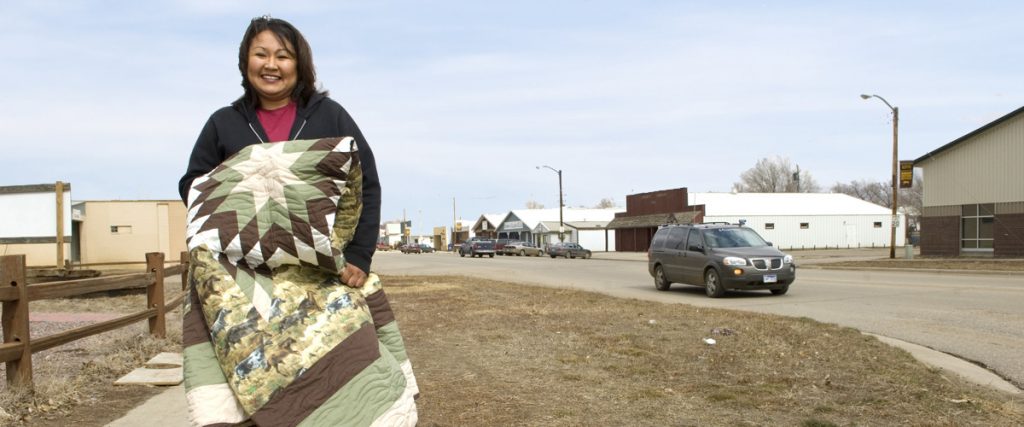 NATIVE CDFI GRANTEES
Seventeen Native CDFI grantees received awards totaling nearly $15 million.
Native CDFIs build on the unique cultural assets and traditions of Native Americans, often providing the only banking for entire communities excluded by the mainstream financial services sector. Native CDFIs have been key institutions that provided supplies, food, and much more in response to the pandemic and racial injustice in Native communities.
Affiliated Tribes of Northwest Indians Financial Services (a subsidiary of our grantee ATNI Economic Development Corporation)
Black Hills Community Loan Fund
Four Bands Community Fund Inc.
Lakota Funds
Leech Lake Financial Services
Lummi CDFI
Mazaska Owecaso Otipi Financial
Mni Sota Fund
NACDC Financial Services Inc.
Native American Development Center
Native360 Loan Fund
Nimiipuu Community Development Fund
Northwest Native Development Fund (NNDF)
Oweesta Corporation
People's Partner for Community Development
Taala Fund
White Earth Investment Initiative

OTHER CDFI GRANTEES
About $35 million was awarded to 22 other CDFI grantees serving people of color, immigrants and refugees, and rural communities in our region:
African Development Center
African Economic Development Solutions (AEDS)
Business Impact NW
Community LendingWorks
Craft3
Dakota Resources
First Children's Finance
HomeSight
Initiative Foundation
Lakota Federal Credit Union
Latino Economic Development Center
Metropolitan Economic Development Association (Meda)
Micro Enterprise Services of Oregon (MESO)
Midwest Minnesota Community Development Corporation (MMCDC)
Montana Community Development Corporation/MoFi
National Association for Latino Community Asset Builders (NALCAB)
Neighborhood Development Center Inc. (NDC)
Northeast South Dakota Economic Corporation (NESDEC)
Propel Nonprofits
Rural Community Development Resources (RCDR)
Shared Capital Cooperative
Ventures
Explore other content on CDFIs.
Learn more
The CDFI Fund issued a release in mid-June that provides further details about the full $1.25 billion in relief it awarded to CDFIs.
Read the release