This the second blog in a yearlong series from President and CEO Kevin Walker that explores the Foundation's unique commitment to Indian Country.
Back in April, I blogged about how 2021 is the tenth straight year of the Foundation's commitment to award at least 40 percent of our new grants and program-related investments each year to Native-led organizations.
My previous blog answered the question of how we define our "40 percent to Indian Country" commitment. Every grant or program-related investment we count toward that commitment is awarded to a Native-led organization whose work is of, by, and for Native people and communities.
This commitment is not about funding non-Native organizations to do things for Native people, or to study Native people. We're interested in being a resource for Native people doing self-determined work to help their communities thrive on their own terms.
One of the most basic questions I hear from my peers in philanthropy is some version of: Why do you do that?
It's a simple question—but answering it takes us right to the core of our identity as a funder. It interrogates our worldview and illuminates our values. For the purposes of this short blog post, I'd like to focus on one aspect of the answer:
It's about where the money came from. We see a connection at the root between the Northwest Area Foundation's very existence and Indian Country.
A railroad titan made his fortune opening up the Northwest to non-Native people.
The railroad entrepreneur James J. Hill was one of the giants of America's industrial age. His son and right-hand man, Louis W. Hill, established our Foundation in 1934, years after James J. Hill's death, with a relatively modest portion of the wealth the family's enterprises generated.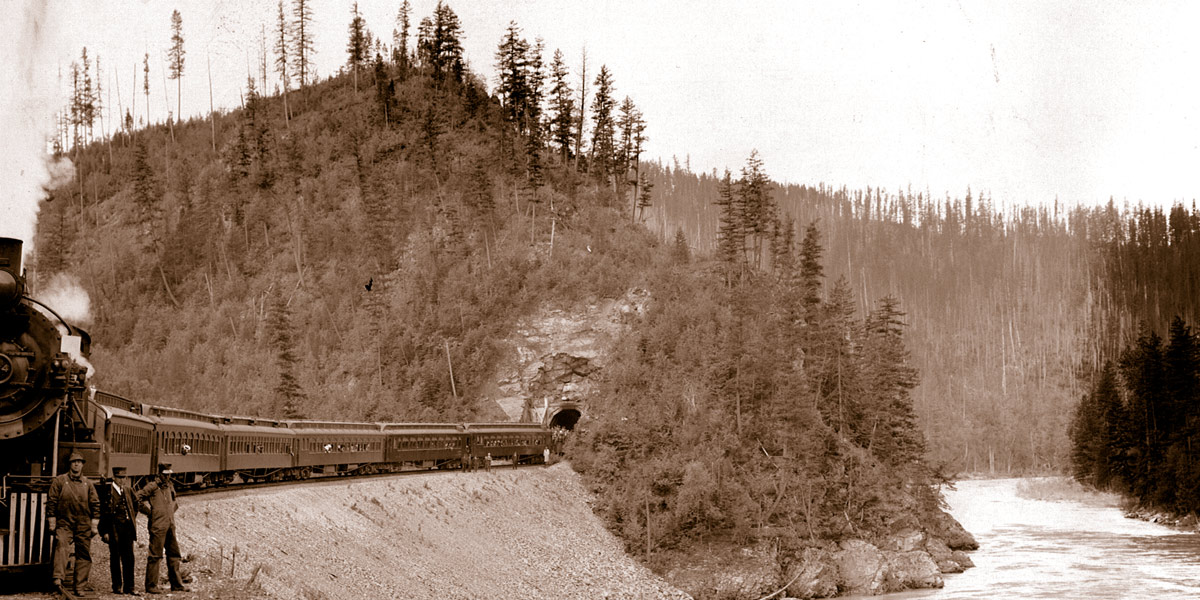 Photo courtesy of the Hill Family Collection, Minnesota Historical Society
So our origin story begins with the fact that a railroad, the Great Northern, connected the Twin Cities of Minneapolis and St. Paul to the emerging West Coast cities of Seattle and Portland, crossing the Northwest area of this country to do so.
The impacts of that railroad, and enterprises like it, were vast.
The railroad opened the Northwest to wider settlement by non-Native people. It provided critical transportation infrastructure for extractive industries such as timber and mining. It contributed to the proliferation of farming and ranching. 
Vast fortunes were made, and the economy of the United States "made progress" through the resources and possibilities the railroad helped unlock in the Northwest area.
But the impact on Native communities was devastating.
It is crucial to understand what the Northwest area was before those events.
It was not empty of people; it was home to diverse, complex, and interconnected Native societies. It was not poor; it was rich in resources that Indigenous people had been stewarding for many generations.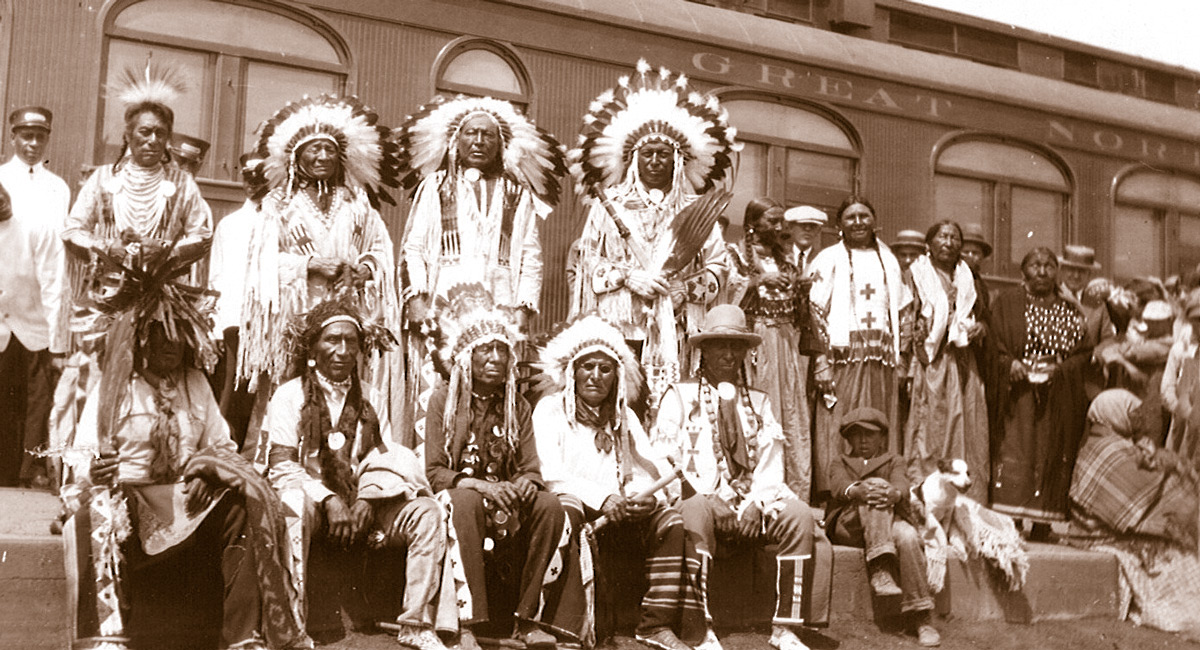 Photo courtesy of the Hill Family Collection, Minnesota Historical Society
When the railroad arrived, it created dramatic disruptions. The Native nations of this region found themselves on the losing end of the Foundation's origin story. Their sovereignty, their cultures, their prosperity, and their lives were damaged or destroyed in the name of "progress."
This dynamic is not specific to our founding family, obviously. It is a core element of the American story.
Today it is not an accident, or an oddity, that the poorest counties in our region are counties where Native American reservations are located. Or that the poorest populations within the cities of our region are Native people. These facts are direct consequences of the centuries-long story of conquest of which the railroad is a part.
We recognize that our Foundation is also a part of that story. Placing Native people at the center of our approach, not at the periphery, is an act of repair. An act of healing. And a small step toward justice.
"The Native nations of this region found themselves on the losing end of the Foundation's origin story. . . . [Today, we are] placing Native people at the center of our approach, not at the periphery, [as] an act of repair."
Our ongoing commitment supports Native-centered concepts of prosperity for a self-determined future.
It is a crucial truth of life on this continent: prevailing systems and policies allowed titanic figures like James J. Hill to amass great wealth at the expense of Indigenous communities. We're seeking to fund Native-led efforts to rebuild Native assets and, increasingly, to shift those systems.
Just as there's a compelling story behind our founders' wealth, there's a compelling story of Indigenous prosperity that deserves to be supported.
Native concepts of prosperity are often different from White-centered concepts. Over these past ten years, we've funded Native organizations to build on their community's assets and pursue real and sustainable economic opportunity.
A great example is our stalwart support for Native community development financial institutions (CDFIs). And increasingly, we're sharpening our approach to help our grantee partners build power, heal from trauma, and use cultural wisdom. We're supporting their efforts to reimagine systems for greater racial, social, and economic justice.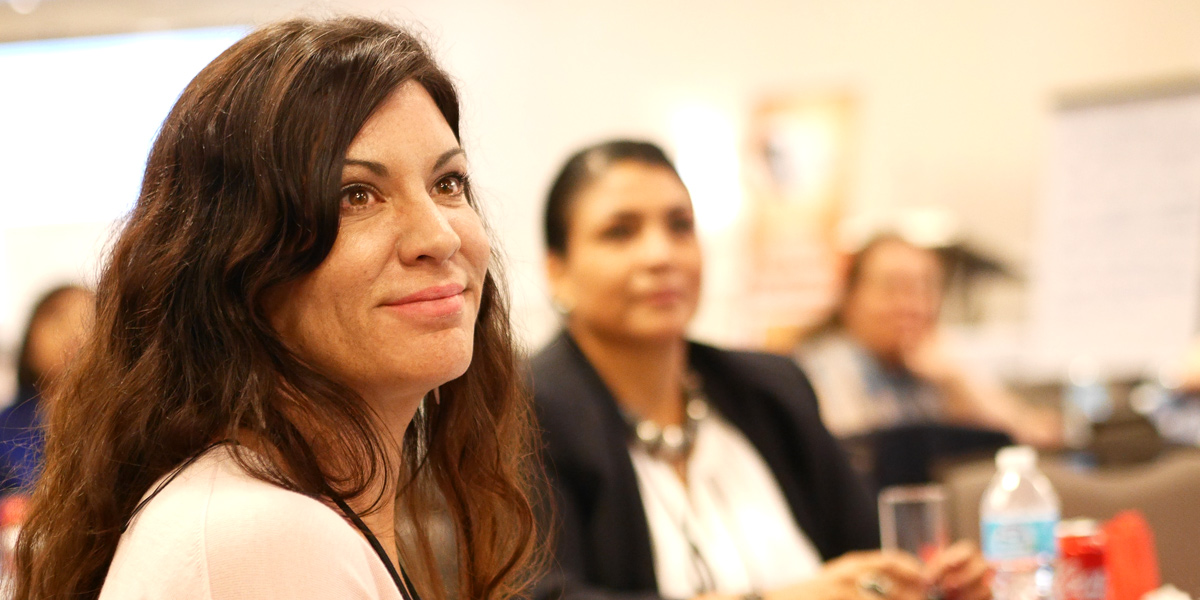 Chrystel Cornelius (Ojibwe; Oneida), President and CEO, Oweesta Corporation
By centering Native people in our strategy with our commitment of 40 percent to Indian Country, we are investing in their self-determined future. Our Foundation has a duty to help them build that future.
For NWAF, that's how where the money came from ties directly to where the money's going, and importantly why we've made this commitment.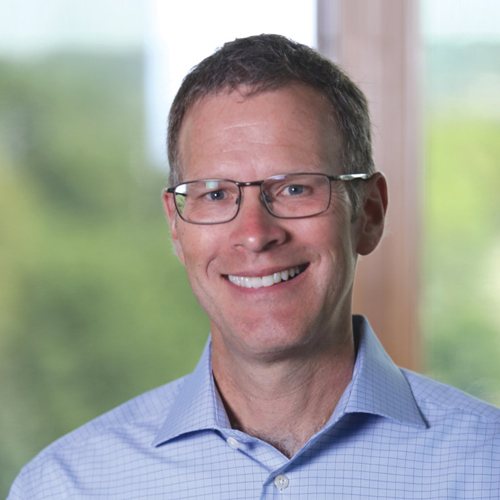 Kevin Walker
President and CEO, Northwest Area Foundation
Kevin spearheads the Foundation's efforts to shape a future in which all people and communities in its region can thrive on their own terms and live free of poverty. Under his leadership, the Foundation has sharpened its focus on asset building in a set of priority communities: Native Americans, communities of color, immigrants, refugees, and people in rural areas. Read more about Kevin.