By working together as a bloc, the Coalition CDFIs can access funding and create more impact at a greater scale. And, their collaboration has paid off with a big win this fall: a recent grant of $45 million over five years.
$45M — EDA investment in the Mountain | Plains Native CDFI Coalition, the largest investment ever made in the Native CDFI industry, shared among a group of nine Native CDFIs.
$15M — Treasury Department's average yearly investment in Native CDFIs, which is then split among 70 Native CDFIs.
This is just an initial step toward justice given that for every $.08 of wealth in a Native household, a white household has $1.00.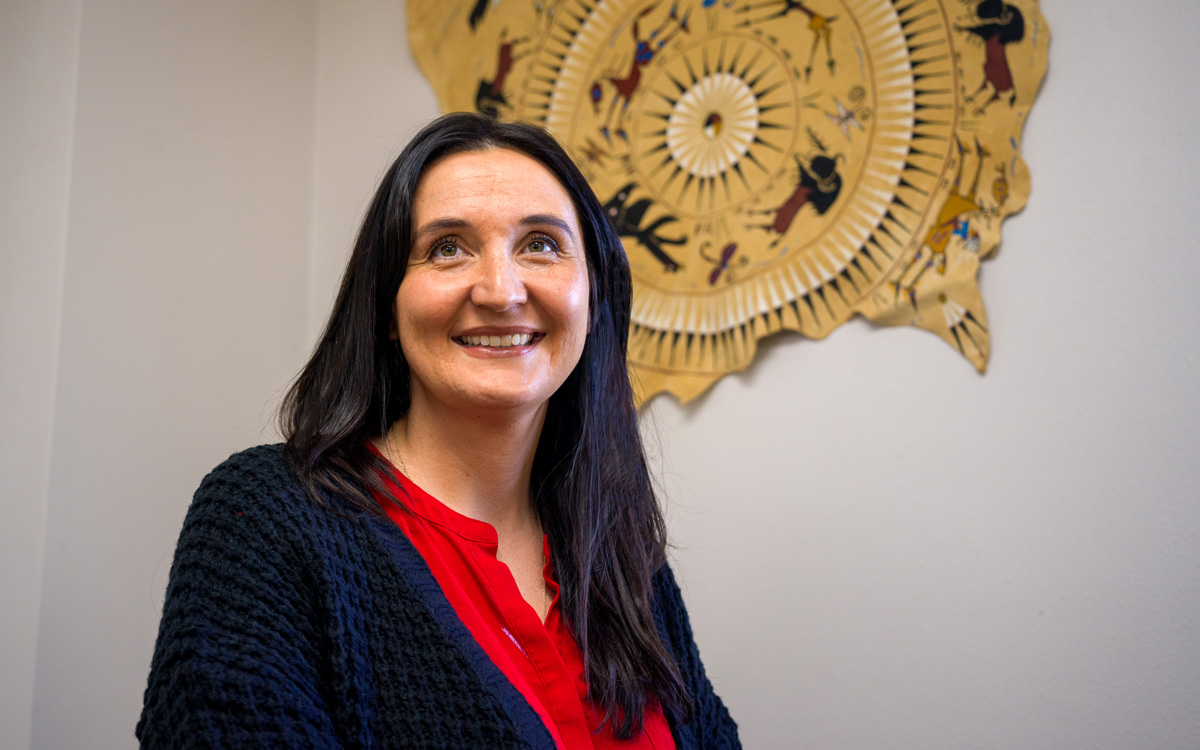 Lakota Vogel, Executive Director, Four Bands Community Fund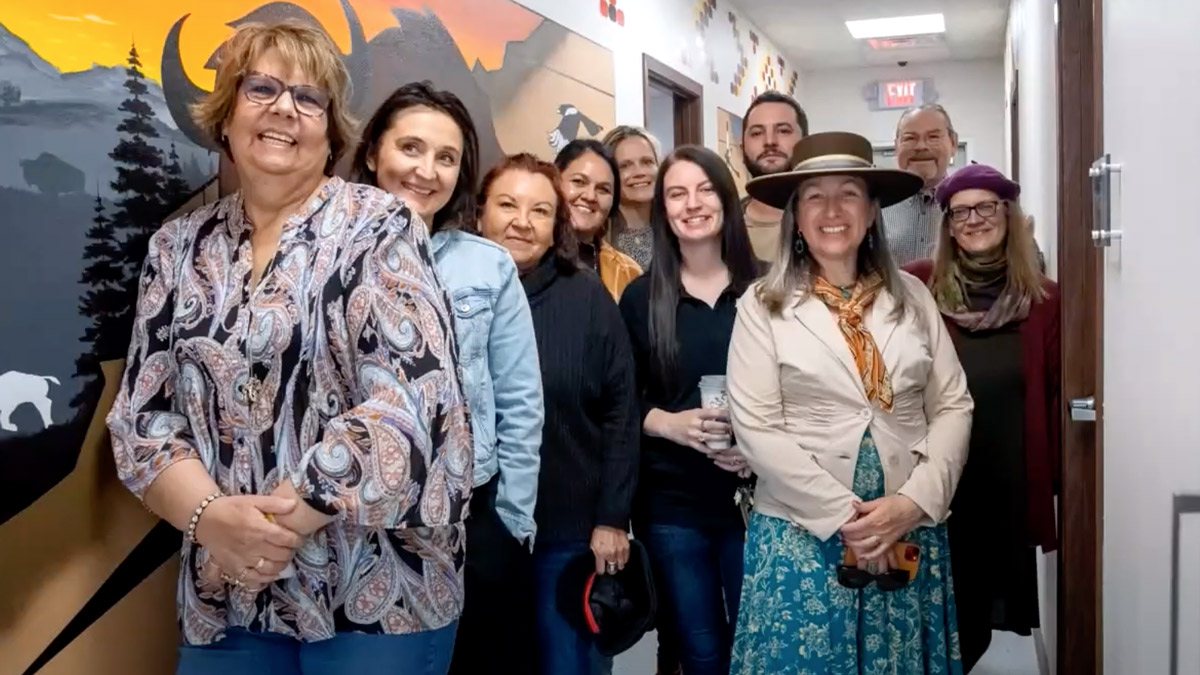 Coalition members and NWAF staff from left: Barbara Schmitt, Black Hills Community Loan Fund; Lakota Vogel, Four Bands Community Fund; Angie Main, NACDC Financial Services; Sharon Small, People's Partner for Community Development; Christianne Lind, NWAF; Skya Ducheneaux, Akiptan; Eric Swack, Wind River Development Fund; Jael Kampfe, Indigenous Impact Co.; Gerald Sherman, Indigenous Impact Co.; Karla Miller, NWAF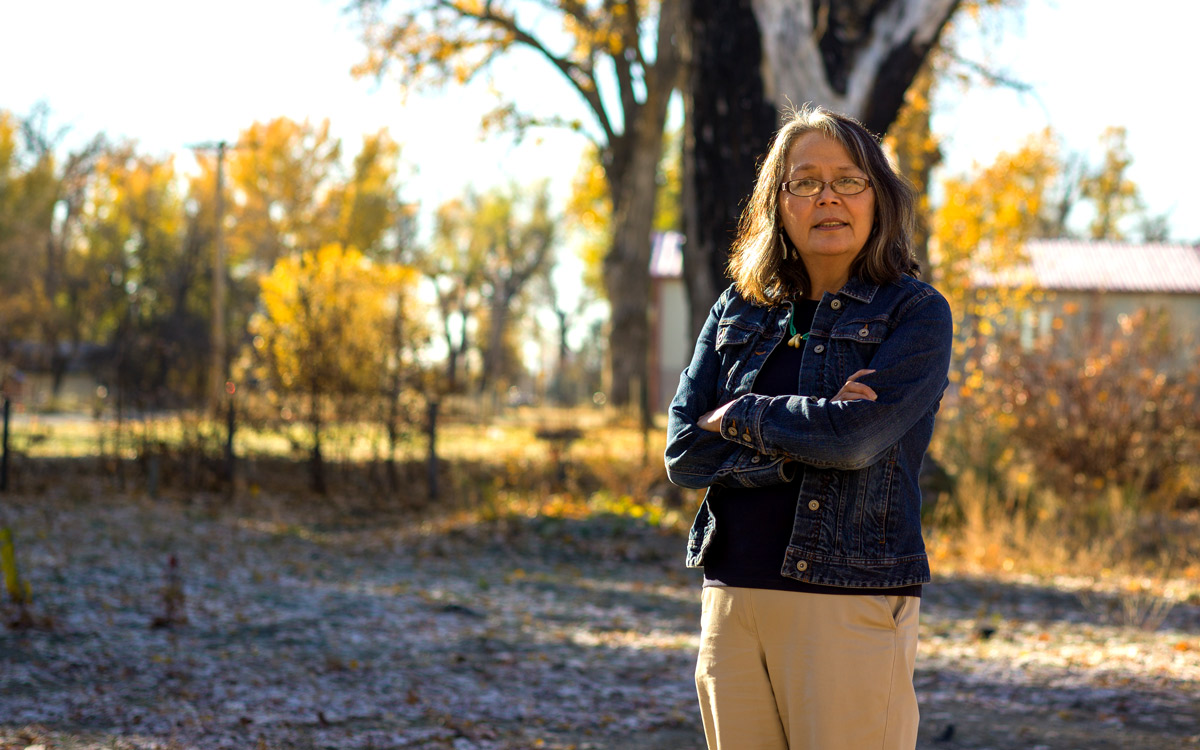 Charlene Johnson, Executive Director and Founder, Plenty Doors Community Development Corporation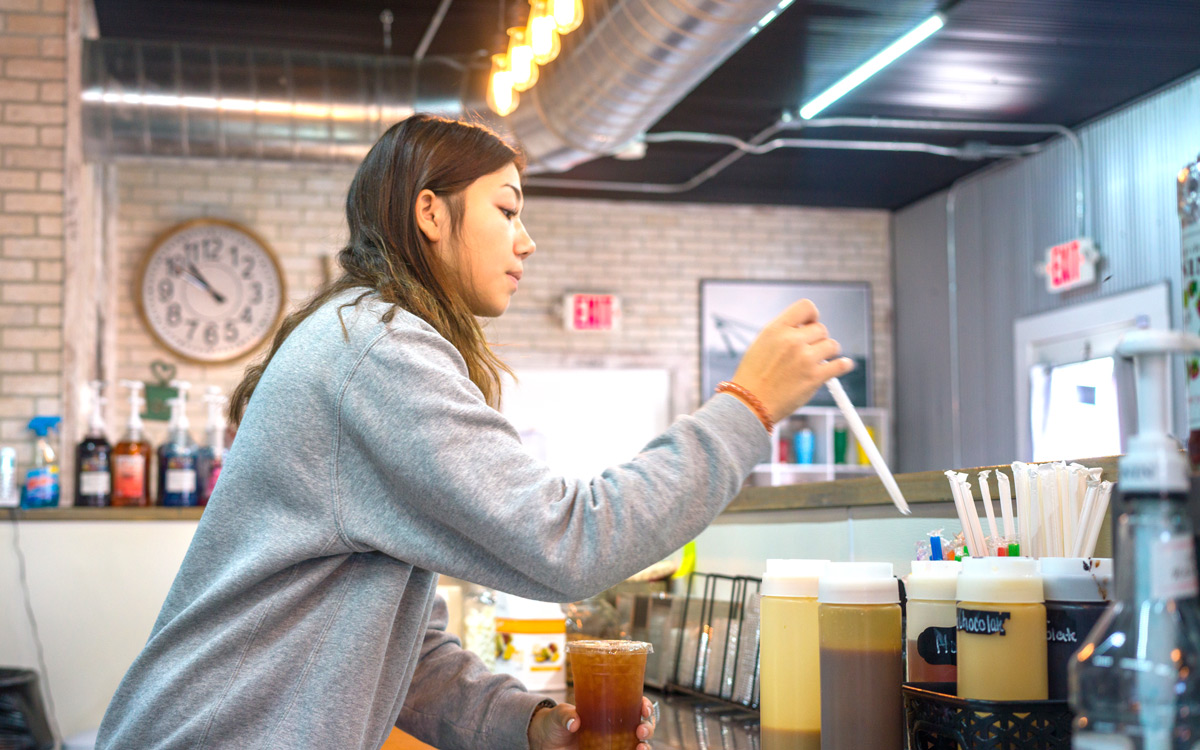 Kelsie Kay's Coffee Depot, Eagle Butte, SD, was founded in Four Bands Community Fund's incubator space and now breathes new life into an old building on Main Street.
Creating systems change takes time. But it's also an opportunity for funders to build lasting relationships and commit to support that Native CDFIs can count on and plan around.
PHOTO TOP: Seamstress working at the Paskho Oyate Sewing Pod, Eagle Butte, SD.