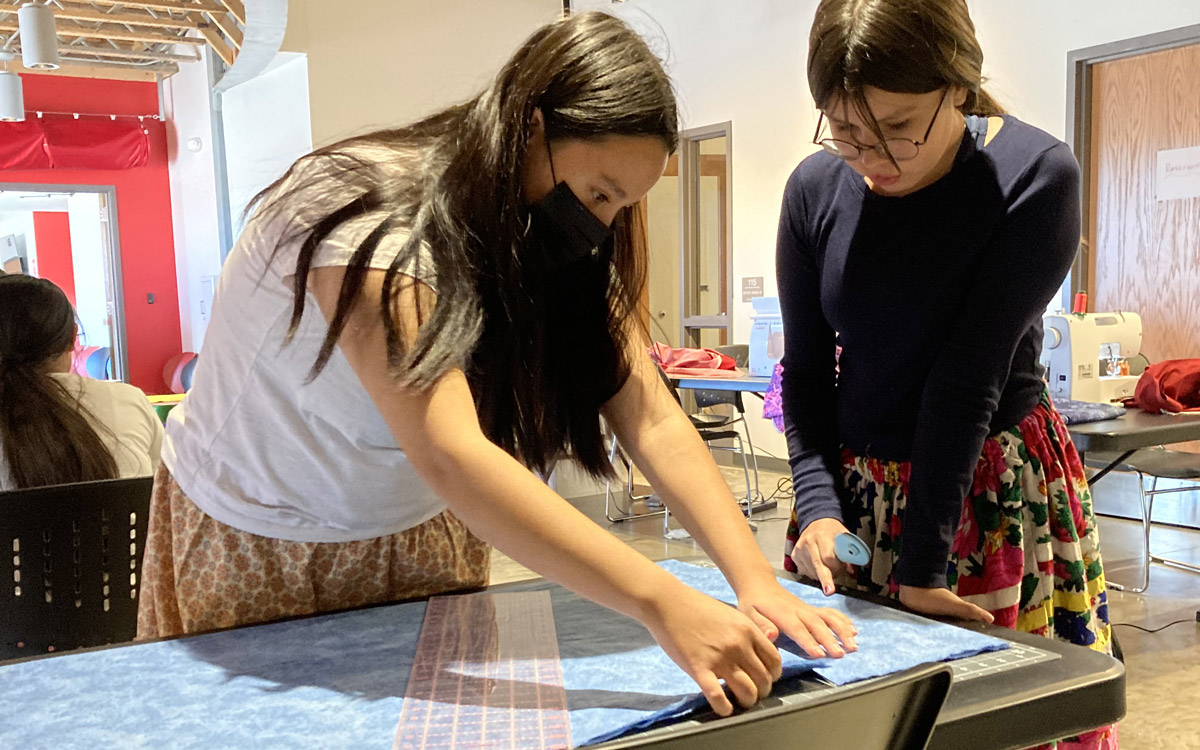 A teacher and student from NVR's grant partner Pine Ridge Girls' School study geometry while cutting fabric for a ribbon skirt at the Oglala Lakota Artspace. Pine Ridge Reservation, SD.
We aim to be less prescriptive in our grantmaking moving forward. We're focusing on helping organizations implement their own strategies for changing systems that pose barriers to communities' ability to thrive on their own terms. That's how we can be a meaningful participant in achieving justice. 

NVR's grant partner Red Lodge Transition Services helped coordinate the Elders Circle—the first special event post-COVID at Coffee Creek Correctional Facility. Pictured in front of the event's outside worship area are some of the 57 women who attended, along with 11 special Native elders who came to the event to spend time with them. Wilsonville, OR.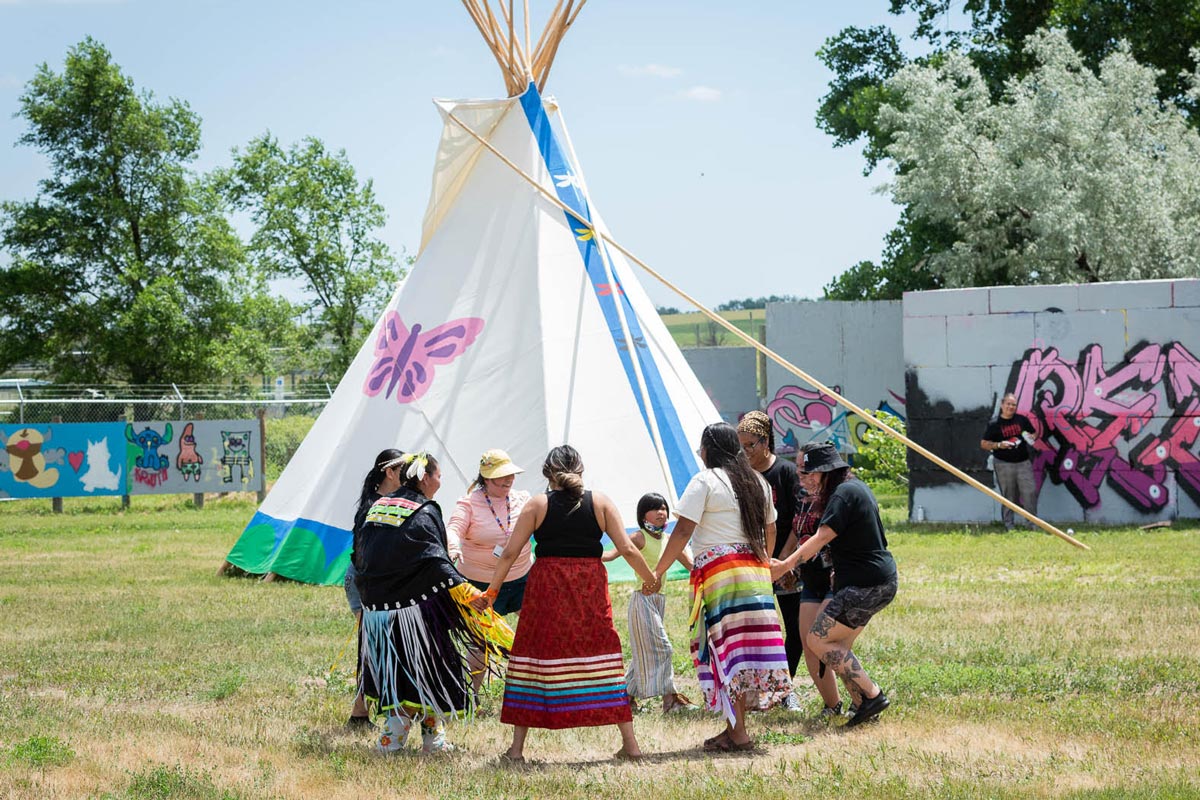 The Waniyetu Wowapi (Winter Count) Art Park, established by NVR's grant partner Cheyenne River Youth Project, is a creative, welcoming space for artists, culture bearers, and community members. Eagle Butte, SD.
Photo top: Hope Flanagan (Seneca), community outreach and cultural teacher for NVR's grant partner Dream of Wild Health's Indigenous Food Network (IFN), leads a plant walk where community members are taught to name and identify plants found locally. Minneapolis, MN.