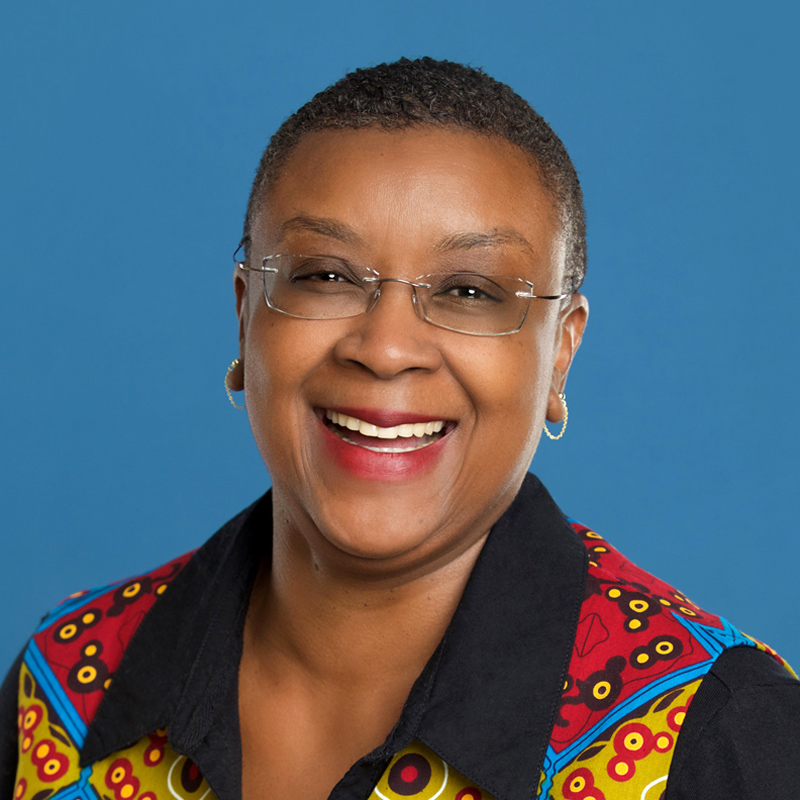 As an accomplished speaker, trainer, and culture broker, Salome Mwangi provides services that bridge the cultural divide for refugee and immigrant communities. She advocates for intentional cross-cultural living through language interpretation and training that addresses cultures—their beauty and their challenges.
She has called Boise, ID, home since relocating via the refugee resettlement program from Nairobi, Kenya, where her professional background was in banking, finance, and information technology. Upon arrival in Idaho nearly 20 years ago, she helped bridge the language and cultural gap between limited English proficient immigrants and their service providers.
Today she is an entrepreneur with her own company, Mwangi'z Inc., and she also works as a social integration and speakers bureau coordinator for the Idaho Office for Refugees (IOR), where she recruits, trains, and coaches speakers on social impact communication. She was a member of the first-ever cultural accountability team at Jannus Inc., the nonprofit organization that establishes programs—including IOR—that help individuals, families, and communities in transition by providing direct services and advocating for public policies and systems that ensure all children and families in Idaho can thrive.
Mwangi is passionate about bringing more voices and flavors to the table—figuratively and literally. During the pandemic, she navigated grant requirements and leaned into her cultural and training experience to introduce Zoom cross-cultural culinary classes. Participants cooked an ethnic meal under the guidance of a chef from a different country within the comfort of their own kitchen, then enjoyed the meal with others via Zoom. The classes were an overwhelming success.
Her board experience includes Esther's Hope Ministries, Idaho Nonprofit Center, Idaho Museum of International Diaspora, and Idaho Food Bank. She holds a bachelor's in multidisciplinary studies from Boise State University.
Mwangi shares her life with her college-age daughter, with whom she continues to learn how to be a successful Kenyan mother to her third-culture kid. She loves traveling and meeting new people and learning about their cultures. She also delights in opening up her culture through sharing her Kenyan cuisine and storytelling with others