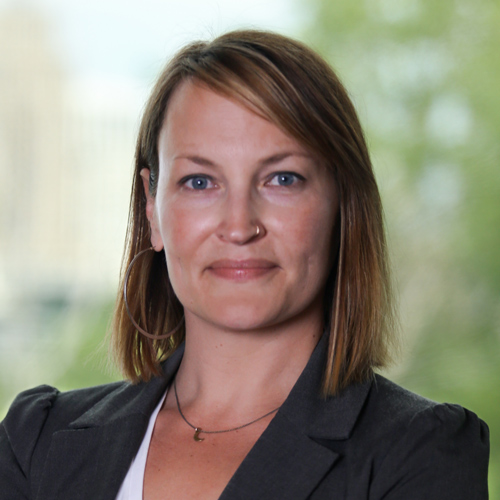 "If there's a book you want to read, but it hasn't been written yet, then you must write it." — Toni Morrison
Deanna's key responsibility includes managing the day-to-day grantmaking process. Most recently, she assisted with the implementation of an online grant application and reporting system. She also manages the customer relationship management (CRM) system, striving to improve the Foundation's overall knowledge management. As "Queen of the Spreadsheets," she is accountable for monitoring the grants budget and operational budget expenditures, as well as providing support for evaluation and learning projects.
She received her bachelor's degree in business management from Western Governors University in Salt Lake City and a Mini MBA for nonprofit organizations from the University of St. Thomas in St. Paul, MN.
Deanna loves road tripping across the country and dreams of living on a hobby farm. She currently lives in northeast Minneapolis with her husband, two sons, and four dogs. Yes, four dogs.