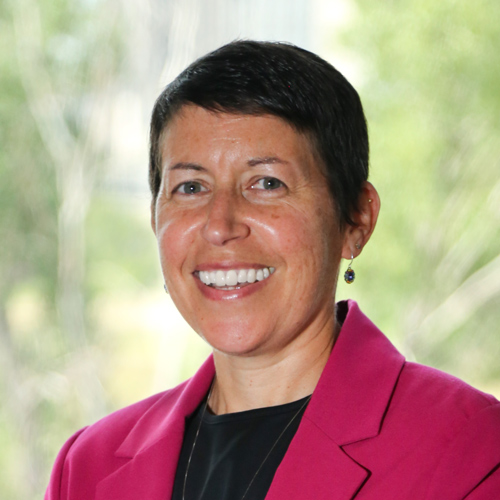 "A value of mine is being in service to others (my family, friends, colleagues, community, etc.) in a way that contributes to their betterment."
Karen leads the Foundation's office management and information technology departments. She oversees policies, processes, and procedures and directs all activities associated with the Foundation's facilities management, emergency preparedness, business continuity planning, information governance program, and technology systems improvement initiatives.
Her ability to cultivate strong vendor relationships and manage projects across the organization helps ensure that the Foundation's office remains clean, attractive, safe, and operating efficiently.
She began her career in sports management, managing game day operations for various college athletic departments around the country. The opportunity to launch the Women's Pro Softball League brought her to the Twin Cities in the mid-1990s. She organized tours, negotiated player contracts, and promoted the League.
Karen continued to challenge herself with increasingly multifaceted positions in account and facilities management. Most recently before joining the Foundation, she analyzed market bids and negotiated contracts for national clients such as Target and Best Buy in her management position with Weisman Enterprises, and she was in charge of everything from soup to nuts as facilities director for Temple Israel in Minneapolis.
For more than 20 years, Karen has been volunteering weekly as a delivery driver and kitchen helper at Open Arms of Minnesota. Her volunteer role gives her an opportunity to bring hope and nourishment to individuals living with life-threatening illnesses. She also enjoys spending time in nature, walking her three black Labrador retrievers, bicycling, and tackling Sudoku puzzles. She and her spouse have two daughters.