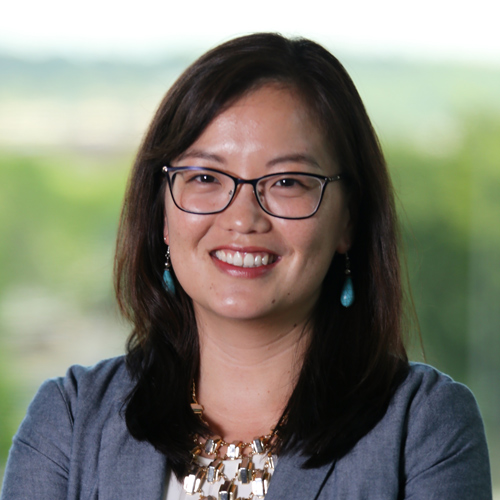 "Walls turned sideways are bridges." — Angela Davis
Margie, a first-generation immigrant, arrived in the US as a toddler from Korea. She has over a decade of experience working in philanthropy and leading grassroots community-organizing efforts. Her experiences fuel her conviction that a small group of people can make a difference and that there is power in standing up for your values.
At the Foundation, Margie manages diversity, equity, and inclusion (DEI) efforts, weaving DEI into NWAF's practices, policies, and culture. She interacts with all levels of the Foundation: leading and managing a steering committee of staff members, supporting staff learning, and working closely with the executive team to ensure organizational alignment and top-level support for DEI.
Previously, she worked on the National Gender and Equity Campaign for Asian Americans/Pacific Islanders in Philanthropy (AAPIP). The campaign aimed to build organizational capacity for social justice in Asian-led nonprofits in Minnesota and California. In addition, she was AAPIP's Minnesota chapter co-chair for over four years. She's also been a community grant reviewer for Headwaters Foundation for Justice and the Women's Foundation of Minnesota.
Margie remains engaged with the Twin Cities community through extensive volunteer work. She currently is board chair of the Coalition of Asian American Leaders, a network of almost 1,500 leaders whose mission is to harness their collective power to improve the lives of community. She also represents District C on the Metropolitan Parks and Open Space Commission and is co-chair of Network of Politicized Adoptees.
She has a bachelor's in social work and political science from Concordia College in Moorhead, MN, and a master's in public affairs from the University of Minnesota's Humphrey School of Public Affairs.