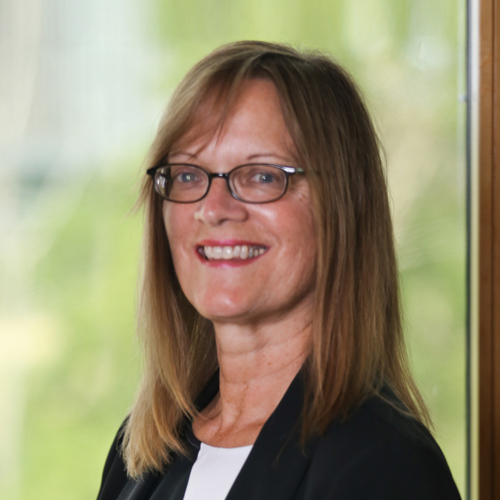 "We made the world we're living in and we have to make it over." — James Baldwin
Karla works closely with the Foundation's president and CEO to develop goals, strategies, objectives, and outcomes for the organization's program activities. She prepares and presents information to the board of directors and she manages program officers' work, grant budgets, and the program-related investment portfolio.
She has been a small-business owner herself and has worked in finance for other organizations, including First Bank System and West Central Wisconsin Community Action Agency. She was managing director of one of the country's first community development financial institutions, Shared Capital Cooperative. Throughout her career, she has been instrumental in acquiring funding for causes close to her heart, including numerous food-related initiatives for co-ops and low-income food entrepreneurs, small-town revitalization, low-income families and refugees, and anti-poverty organizations.
She holds an MBA in finance and administration from the University of St. Thomas in St. Paul, MN, and a bachelor's in international relations with a focus on cross-cultural communications from the University of Minnesota.
Karla's passion for food-related initiatives and entrepreneurship extends beyond her work with the Foundation. She lives on a small farm in Wisconsin with her husband and cat. They primarily grow flowers, Macintosh apples, and asparagus. She's also gained global acclaim for the "funky fiber" hats she crochets.