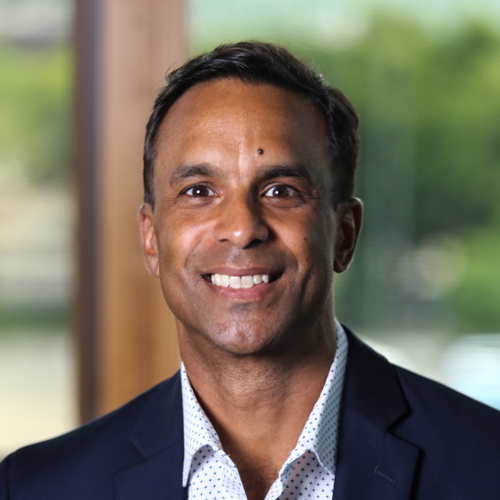 "I'm deeply committed to storytelling, creativity, and good communications as means of helping the world find ways of sharing in, as novelist Mohsin Hamid writes in Exit West , ' . . . plausible desirable futures . . . unimaginable previously, but not unimaginable now.'"
Paul helps the Foundation realize "plausible and desirable futures" by guiding its vision for communications and by leading all communications activities, both internal and external.
His strategic approach engages stakeholders by raising their awareness and cultivating that awareness into relationships and opportunities for impact that support grantees and advance the mission. A wide variety of tools help achieve impact, ranging from growing the amount of storytelling and engagement on the website to expanding the use of analytics and research-based messaging.
Paul brings to the Foundation more than 18 years of experience as a strategic thinker and collaborator through roles in communications, development, and networking for nonprofit and philanthropic organizations on a local and national level. Just prior to coming to NWAF, he was a member of the D5 Coalition's leadership team and the first-ever director of the Joint Affinity Groups (now CHANGE Philanthropy), a national network of grantmaking professionals that pursues more equitable funding for diverse communities.
Paul has pursued "plausible and desirable futures" in other roles, as well. He's been an actor, a radio reporter, and film reviewer. His creative writing has achieved honorable distinction. He's proudest of his role as devoted husband and father. He graduated cum laude from Harvard University.