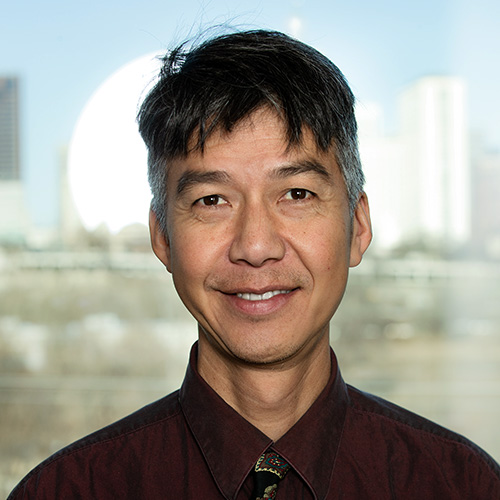 "I want to be where my journey takes me to places far from here."
Roy helps to organize the supplies in the Foundation's meeting rooms and kitchens to ensure the offices look nice to our guests and staff. He brings humor and a great personality to his job. When asked what his most significant accomplishment has been as a professional, he humbly says, "I am able to perform my tasks."
He was born in 1975 during the war that separated his home country, Vietnam. When he was a college senior in 1994, Roy went home to do his senior project in Saigon. His project was in black and white pictures, which are now on display at the Gates Foundation in Bar Harbor, ME. His photography was also published by The Bar Harbor Times in Maine.
Roy enjoys riding his bikes around the Twin Cities to explore the developments. At one time, he was a bike messenger: #188.
He's hoping to join his mother when she visits their home country soon.