Over the past few months, OneAmerica, the largest immigrant and refugee advocacy organization in Washington State, witnessed how the pandemic impacted its community members.
The pandemic has been harder for immigrants and refugees.
"As soon as this pandemic started, we were hearing from our communities, from our leaders, about the ways that they were impacted," says Robin Engle, a director at OneAmerica.
The OneAmerica team identified several big problems that continue to impact its community members:
Job loss. Immigrants and refugees are dealing with job loss. Many of them held jobs in hard-hit industries such as construction, restaurants, cleaning, and child care.
Exclusion from relief programs. For OneAmerica's undocumented community members, job loss is worsened by the fact that they are excluded from unemployment benefits and Federal stimulus relief. Many also lack access to health care, and are unable to use subsidized exchanges set up by the Affordable Care Act.
Technology gap. With the pandemic forcing students to learn from home through virtual schooling, the technology gap became obvious. Many community members did not have access to the computers or the internet needed to access online classes.
Xenophobic attacks. OneAmerica observed an increase of both verbal and physical attacks on immigrants, and instances of people blaming immigrants for causing the pandemic.

OneAmerica responds with heightened advocacy and support.
OneAmerica developed a four-part COVID-19 response to these problems, pledging to fight for the rights and survival of its community members.
"We were going to make sure: that everyone was included in local, state, and federal stimulus initiatives, including undocumented immigrants and gig workers; that we were going to have their back to make sure that folks have PPE; and that essential workers and their families especially have child care and early learning services," explains Robin. "And we continue to advocate that our school districts and colleges address the educational inequities amplified by the pandemic, including closing the technology gap."
OneAmerica also pledges to fight harmful narratives about immigrants and refugees. Robin says OneAmerica will "counter these growing xenophobic attacks by emphasizing the truth, which is that immigrants contribute, immigrants are important, immigrants are our neighbors and friends. Immigrants are not the cause of this pandemic."
"Immigrants contribute, immigrants are important, immigrants are our neighbors and friends. Immigrants are not the cause of this pandemic."
Robin Engle
Director, OneAmerica
OneAmerica joined forces with 400 organizations to call for a state emergency fund for immigrants and refugees.
"We started pushing our governor and other leaders in Washington to create an emergency fund [that would] immediately support undocumented workers who, again, were some of the hardest hit and who were left without all the solutions that the rest of us had available," Robin says.
OneAmerica was one of the leaders of a powerful coalition of more than 400 organizations and businesses to lobby the Washington governor's office to create a $100 million emergency fund. This coalition advocated on many levels, including sending thousands of letters and holding live, virtual events demanding action and showing support for community members.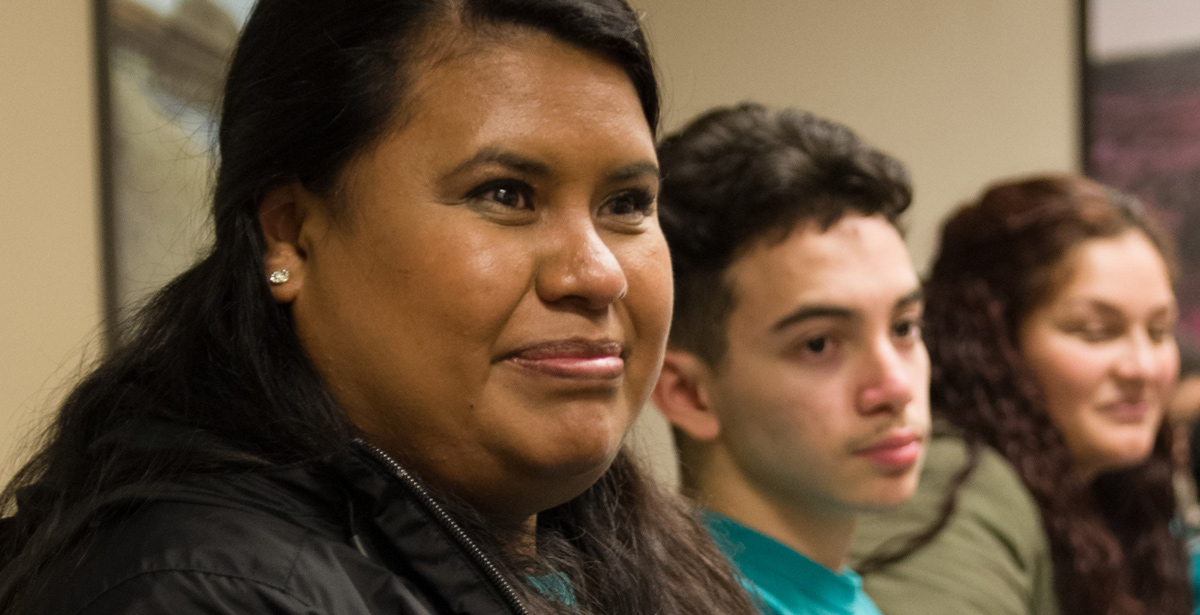 Washington State responded with $40 million; OneAmerica continues to advocate for more.
In October, Governor Jay Inslee announced $40 million in federal funds allocated by the state to "assist Washington workers who miss work due to COVID-19, but are unable to access federal stimulus programs and other social supports due to their immigration status," according to a press release from the governor's office.
We continue to push for the full $100 million from the state. The $1,200 and $600 federal stimulus isn't enough support given the length and impact of this pandemic and $1,000 per person proposed by the governor's Immigrant Relief Fund also won't be enough," Robin says. "We need major systemic change since undocumented members of our community are critical members of our society, of our economy. They're our friends and neighbors."
OneAmerica continues to build power in immigrant communities and demand better for those who support us all.
"Immigrant workers are on the front lines. They are still, every day, risking their lives. They're often forced to do that by economic necessity and by the systems we have—to pick the food that we eat, to keep our food supply strong, and to do countless other jobs and tasks that are critical to our society," states Robin. "Yet, when those folks, who've helped many of us so much, need our help, we're not there for them and that needs to change."
OneAmerica is using grants to create change that will outlast the pandemic.
"Grants like [those] from Northwest Area Foundation allowed us to pivot quickly, gave us the bandwidth to be able to take on this new work while still continuing, frankly, the work we had already agreed to and the work we already knew we needed to pursue," affirms Robin.
OneAmerica is focused on change that outlasts the pandemic, including permanent support for all Washington residents. Robin points out, "When we take local and state-level actions, we can make a difference and we can create a positive path forward that recognizes the inherent dignity and justice that all humans deserve."
"We can create a positive path forward that recognizes the inherent dignity and justice that all humans deserve."
There's no returning to normal. Because normal doesn't serve everyone.
Change is happening across the country, and organizations like OneAmerica are leading the way. Our Foundation supports OneAmerica and our other grantees who are at the forefront of meeting a new scale of need from the cascading crises of 2020 and reimagining a better future.
OneAmerica is building equitable economies where prosperity is defined by community and opportunity is shared by all with good jobs, thriving businesses, and vibrant cultures.
HOW GRANTEES HELP COMMUNITIES PROSPER
Grantees That Are Building Equitable Economies
At Northwest Area Foundation, we're learning from our grantees building equitable economies. This story is the fourth in a series highlighting how our grantees are liberating the communities they serve from policies, practices, and beliefs that disadvantage them.
Four Bands Community Fund
This Native CDFI cultivates the partners, funding, and networks necessary for its communities on the Cheyenne River Sioux Reservation in South Dakota to prosper—growing good jobs, supporting small businesses, creating self-sufficiency, and bringing dreams to life for multiple generations.
Read the profile
Thunder Valley Community Development Corporation
Created by and for members of the Pine Ridge Reservation in South Dakota, this organization transforms lives and communities through its programming, partnerships, and pathways—building equitable economies where prosperity is defined by its Lakota communities and opportunity is shared by all with good jobs, thriving businesses, and vibrant cultures.
Read the profile
IMMIGRANT DEVELOPMENT CENTER
IDC supports the wisdom, passion, and expertise of multiple cultures in the greater Fargo, ND – Moorhead, MN area. It creates strong partnerships throughout Fargo-Moorhead to liberate communities from policies and practices designed to disadvantage them, build the capacity of businesses and the economic skills within the immigrant and refugee population, and ultimately lead its clients to economic self-sufficiency.
Read the profile
ONEAMERICA
As the largest immigrant and refugee advocacy organization in Washington State, OneAmerica builds equitable economies by creating civic and political space for grassroots leaders to shape and reform critical policies, practices, institutions, and movements that impact the lives and build upon the unique assets of their community members.
Ujaama Place
Through high-context coaching and its community of support, Ujamaa Place works with young African American men in the Twin Cities metro area to make space for dreams by addressing traumas of personal and historic significance, racism, breaking cycles of defeat, overcoming barriers to stability, and helping participants thrive on their own terms.
Read the profile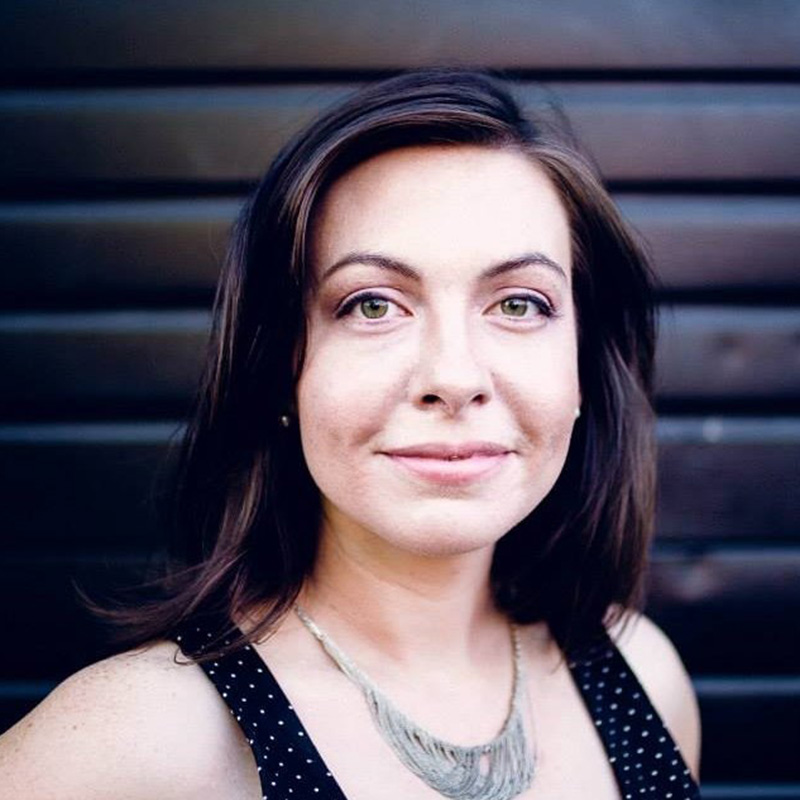 "We need major systemic change since undocumented members of our community are critical members of our society, of our economy. They're our friends and neighbors."
Robin Engle
Director, OneAmerica