Growing up as the son of a police officer has shaped my worldview, but now it's expanding in dramatic ways.
As a white male in my thirties, with a good job and a home, I know I live a privileged life. I grew up in Southern California as part of a middle-class family. I always had what I needed to thrive.
My father was a police officer. That fact used to fill me with nothing but pride. Now, it's often accompanied with anxiety. It's become something that I'm less likely to candidly share with others, fearing judgment or a narrowed gaze.
I grew up the proud son of a cop.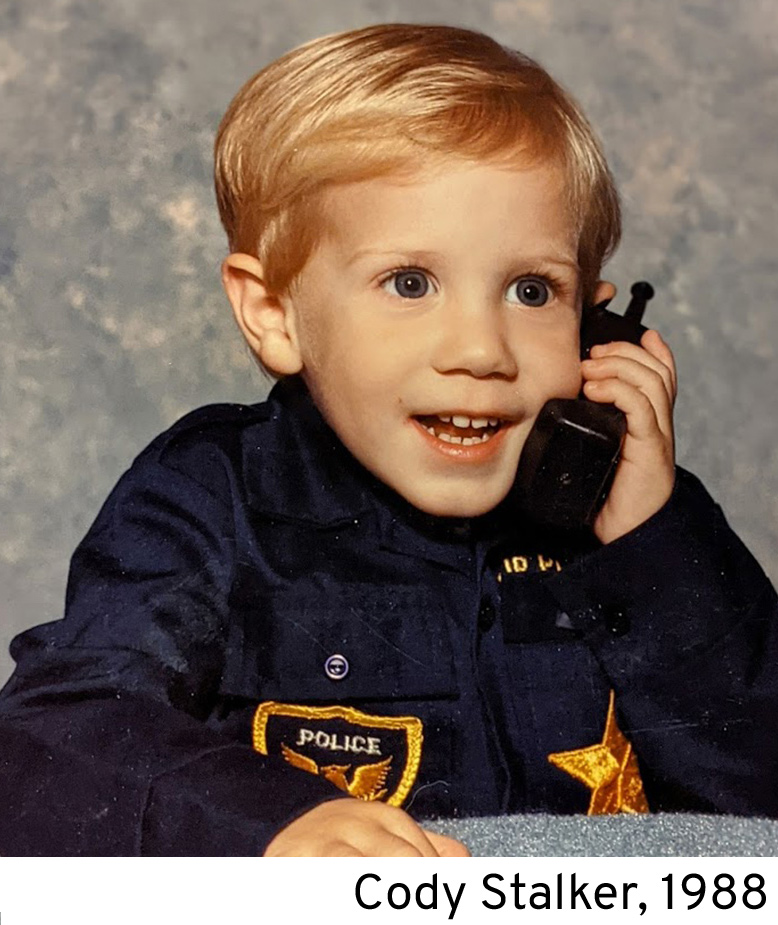 Growing up, my dad was my hero. After all, his job was to bust bad guys. He was a wrestler and a powerlifter. Even at five foot nine, he looked like a giant. I had the distinct honor of being able to say, "my dad could beat up your dad," and I was probably right.
I owe so much of my character to my dad. He instilled me with integrity, honesty, and creativity. Above all, he taught me the value of generosity.
He was the type of person who overtipped at restaurants, and he was happy to buy whatever people were selling door to door to raise money. Every time one of us left the house, he'd ask if we needed money for anything, always making sure that his family was taken care of.
My dad was a provider, a teacher, a protector, and a world-class comedian. He was a good father, and I looked up to him.
As a police officer, he worked in numerous divisions: narcotics, homicide, vice, marine, internal affairs. He was in countless fights and shootouts and raids and chases. His career was a real-life cop drama.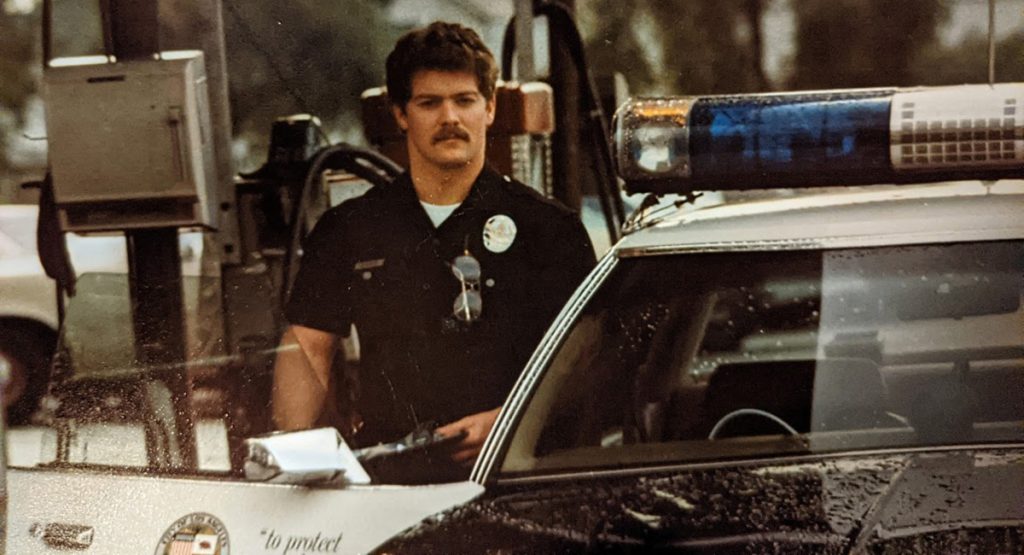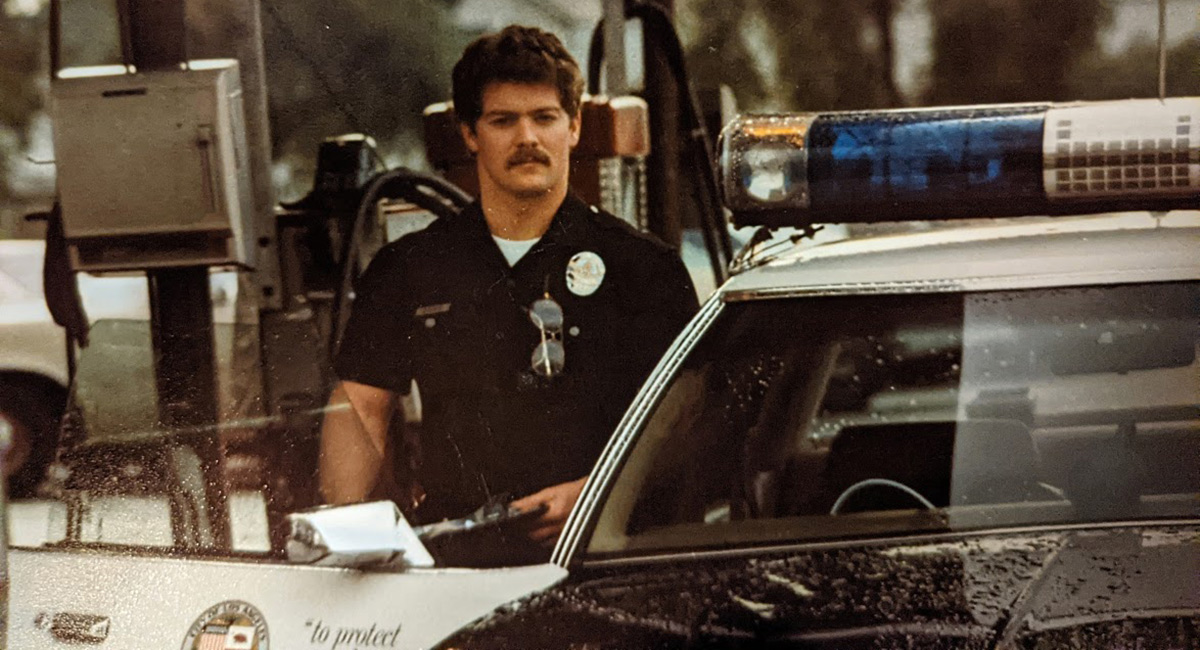 Paul Stalker, June 1984, Los Angeles
All of that was made even more impressive with him working in Los Angeles—a sprawling, boisterous city with a dueling reputation to either launch you into stardom and success or to chew you up and spit you out. LA was equal parts glamour and grunge.
Hearing stories from his days at work really made me believe that he was making a positive difference. One day he saves a woman from being assaulted, and another day he evacuates a family from a burning house.
I didn't question the nature of his work. I saw the police as the good guys. I believed he wanted to protect and serve everyone.
I didn't consider my dad or his coworkers or even the institution of law enforcement as racist or unjust. I thought of police officers like in the movies: A couple bad apples are bound to exist, but those are few and far between.
That was my worldview for more than 20 years.
I'd thought what happened to Rodney King was unique. It's not.
In 1992, four LAPD officers were tried for brutally assaulting Rodney King. Their acquittal prompted community outrage, leading to six days of unrest in Los Angeles, resulting in 63 deaths, thousands injured, and extensive property damages.
My dad witnessed that anger and destruction firsthand. He was part of the effort to control the chaos and restore order.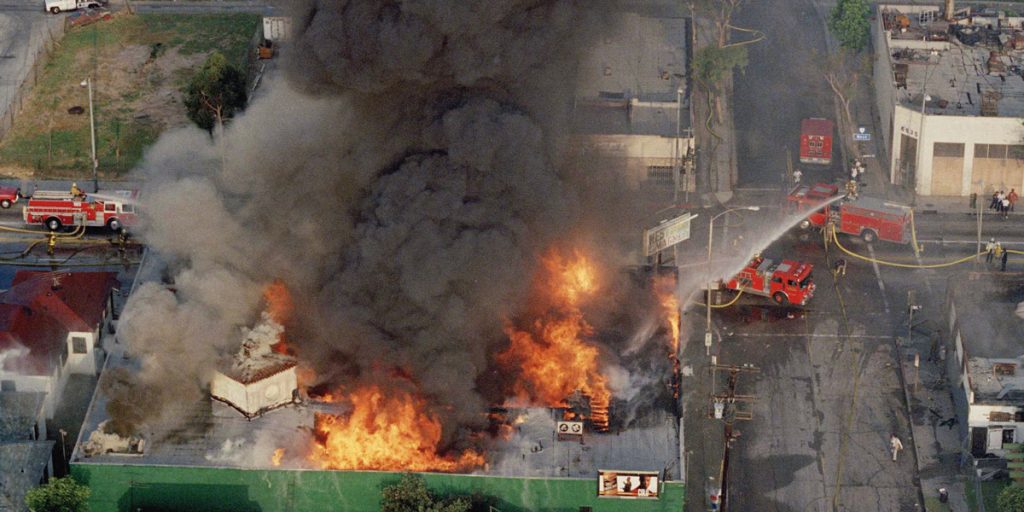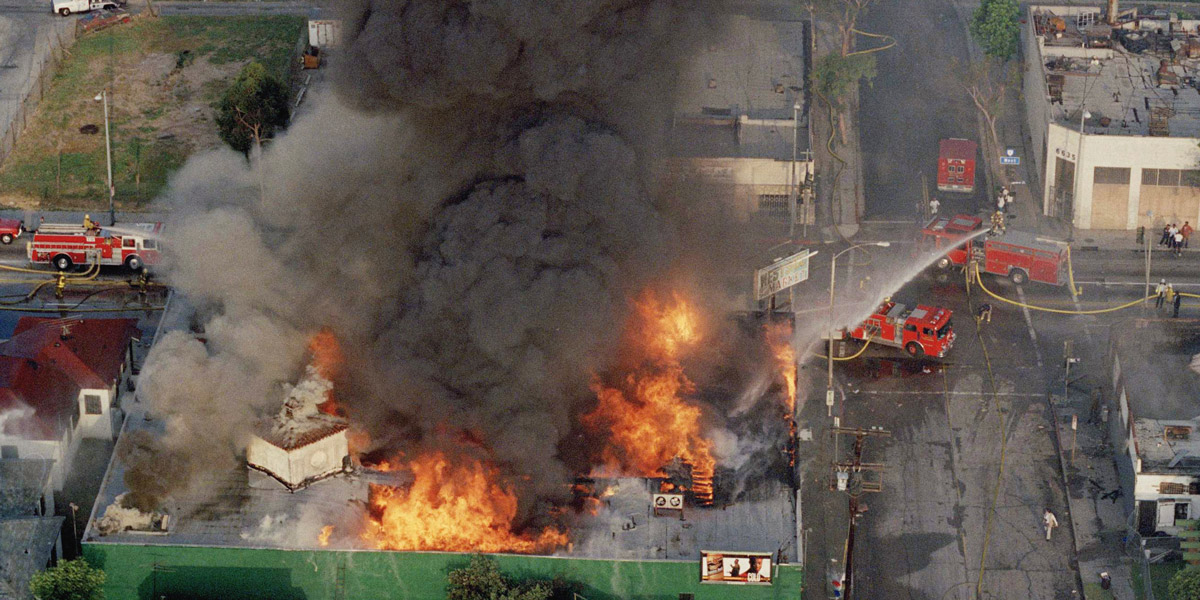 South-Central Los Angeles, April 30, 1992; photo by Paul Sakuma, Associated Press
When I was younger, I couldn't comprehend the logic behind such mayhem. I firmly believed that although the courts aren't always right, they were at least fair. I felt that my dad and the entire law enforcement structure were on the right side of history.
Then, later in life, I learned about Oscar Grant. Then Eric Garner. Then Michael Brown. The killings continued. Though it wasn't anything new, the pattern of unchecked violence against Black men by police became more publicized.
It wasn't until recent high-profile killings of Black men in the Twin Cities, like Philando Castile and George Floyd, that my perspective permanently shifted.
Hearing details of those events and seeing videos of them online put a knot in my chest, and I haven't been able to untangle it.
Civil unrest is the result of injustice.
Even though I witnessed the chaos that unfolded in the Twin Cities following George Floyd's murder, as buildings were looted and burned, I found myself angriest at the police. As the son of a police officer, this was a conflicting emotion. It opened my eyes.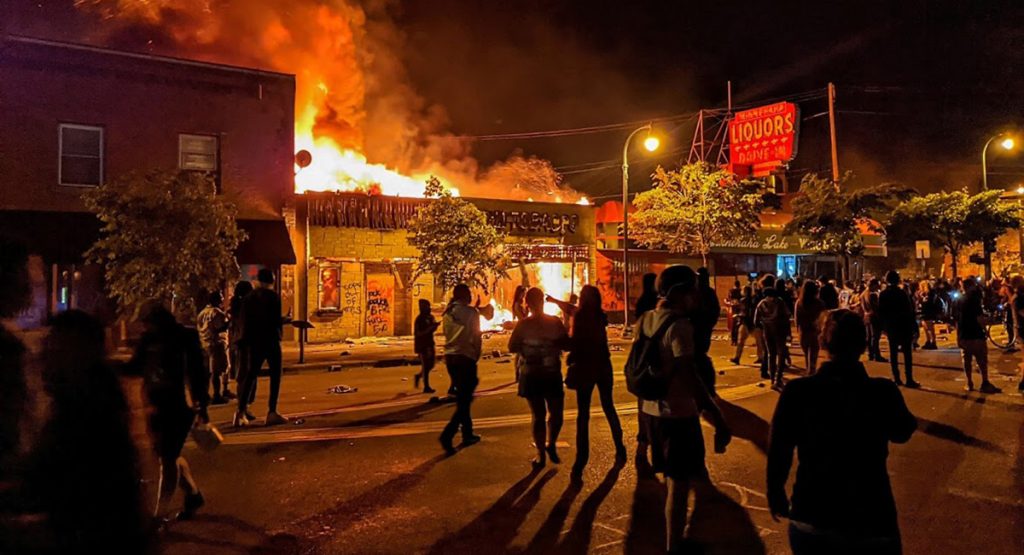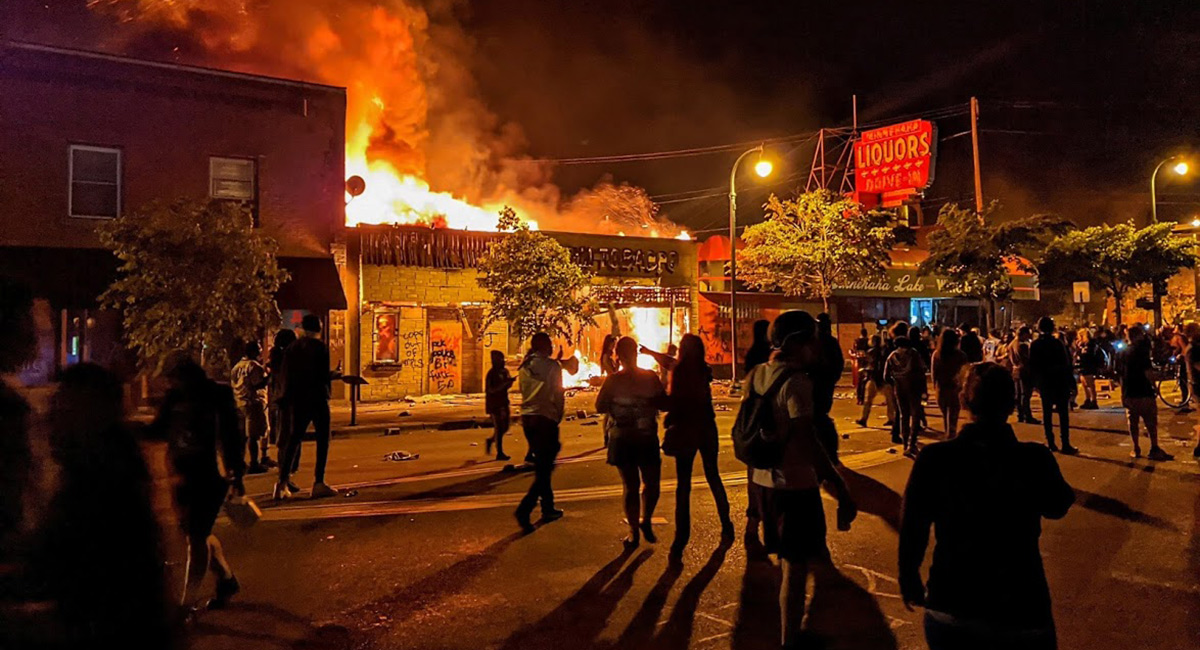 East Lake Street and Minnehaha Avenue, Minneapolis, May 2020; photo by Cody Stalker
I didn't agree with the destruction, but I realized that the looting and burning didn't occur out of nothing. It was a response to injustice. It wasn't one murder that sparked unrest; it was the culmination of so many murders at the hands of the police and patterns of abuse that have targeted Black communities for generations.
I asked myself, "How bad must it be for ordinary people to resort to this?" It's clear that people can only take so much abuse before pushing back.
I'm leaning into empathy and discomfort.
Over time, I've learned to sit with that knot in my chest. I know that trying to shake the feeling is an attempt to minimize what's happening, and our society has been minimizing racial injustices for too long.
As a white male, I know I share accountability for that.
"Our society has been minimizing racial injustices for too long. As a white male, I know I share accountability for that."
Although I haven't experienced such abuses in my life, I want to recognize and understand the suffering inflicted upon communities of color by the police. These patterns of oppression are long-standing. Only in recent years are they becoming more visible to me.
It's difficult to comprehend the fear that parents feel for sons and daughters when they head to work or go out with friends. For a person of color, a routine traffic stop could escalate to a gun being drawn or worse.
This kind of fear is hard to contemplate, but many people have to cope with it on a daily basis. In my neighborhood, many people have committed to not calling the police when there's "suspicious activity" in the area, for fear of where that might lead.
As I continue to grow and learn, I owe a lot of gratitude to friends and colleagues for their courage to share their experiences and speak their truth. Listening to their stories helps sharpen my understanding, which I hope is a catalyst for change.
My learning journey is expanding my worldview to hold multiple truths.
It's a really jarring experience to go from celebrating the police all my life to questioning everything I thought I knew.
In spite of that, I have a deep respect for my dad and his career and for the people he worked with. When he passed away in 2018, his former colleagues joined my family in honoring his life. Hearing how he touched the lives of others has brought a sense of reconciliation to my memory of him and to his dedication to a career he loved so much.
But how then do I reconcile with the institution my dad was devoted to—one that has historically promoted racism and bias and violence?
"I have a deep respect for my dad and his career and for the people he worked with. . . . But how then do I reconcile with the institution my dad was devoted to—one that has historically promoted racism and bias and violence?"
I don't necessarily need to. I'm learning that it's okay to choose to simply honor the man my father was and the life he lived. At the same time, I can remain committed to racial justice, supporting organizations and causes that I believe in and advocating for change. My life is my own, and I can hold both truths in my heart.
Read more about our DEI efforts: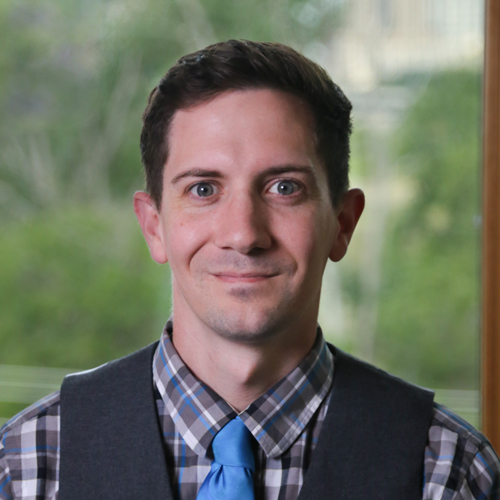 Cody Stalker
Program Coordinator, Northwest Area Foundation
Read more about our DEI efforts: