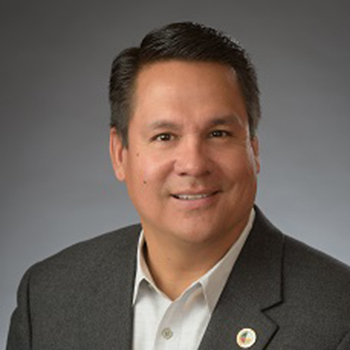 Juel Burnette III was born and raised on the Rosebud Indian Reservation in South Dakota. He is an enrolled member of the Rosebud Sioux Tribe.
Burnette has served Indian Country for 30 years providing banking products, mortgage loans, and banking industry education to tribal communities. Currently, he is branch manager at 1st Tribal Lending in Sioux Falls, SD. At both 1st Tribal Lending and his previous home mortgage sales management position with Wells Fargo, Burnette has focused on helping tribes, tribal housing authorities, Native individuals, and Native American families obtain safe and affordable housing across Indian Country.
During the past 22 years, Burnette has been a leading advocate for the US Department of Housing and Urban Development (HUD) Section 184 Indian Home Loan Guarantee Program, a home mortgage product established by Congress to facilitate homeownership and increase access to capital in Native American communities. He has promoted the HUD Section 184 program across the nation.
Burnette graduated from Todd County High School and continued his education at the University of South Dakota and Sinte Gleska University. Todd County High School and Sinte Gleska University are both located on the Rosebud Indian Reservation. Burnette is the son of Robert P. Burnette and Beatrice E. Burnette.