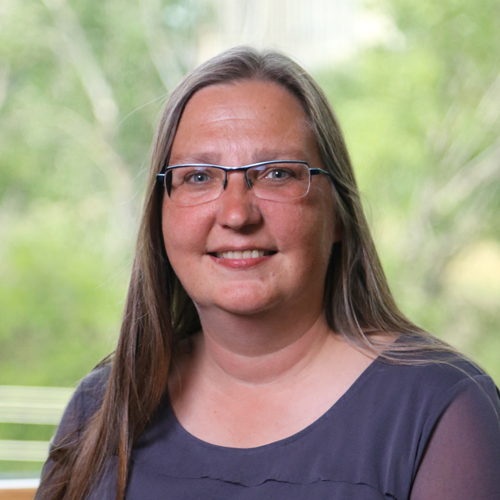 "I may not have gone where I intended to go, but I think I have ended up where I needed to be." — Douglas Adams, The Long Dark Tea-Time of the Soul
The program team counts on Janelle to review their grantmaking proposals, conduct due diligence activities, create grant and consulting agreements, and maintain the integrity and completeness of NWAF's grantmaking system.
A 20-year veteran of the Twin Cities nonprofit sector, Janelle most recently spent six years at the Center for Victims of Torture. While there, she helped build the financial management and reporting capacity of 10 global centers and she worked with the finance staff in the Center's four international field offices to ensure that grants received for international work complied with federal regulations and audit requirements. Prior to that, she held various positions for human service and arts organizations in Minneapolis, immersing herself in database management, program operations, grant writing, and accounting.
Janelle has a bachelor's in secondary education–social studies and another in philosophy from Moorhead State University, now Minnesota State University Moorhead. She also holds a master's in philosophy from Purdue University. She and her husband live in south Minneapolis with their two cats.