The Northwest Area Foundation (NWAF) has completed a mission-related investment in Noribachi, a leading custom manufacturer of controllable LED lighting.
The debt and equity investment is a co-investment alongside HCAP Partners, a key partner in the Foundation's mission-related investment strategy.
Over the last two years the Foundation has committed more than $20 million to its mission-related investment portfolio, which provides a social impact and a financial return. The Noribachi investment aligns with NWAF's grantmaking strategy to advance good jobs and financial capability.
Noribachi is a leader in social impact. Its facility is located in a low- and moderate-income (LMI) zone where 65% of its workforce is LMI and nearly three quarters is also minority. It currently has 138 employees, 73 of whom were hired since August 2015.
The culture fosters broad-based ownership, job training, and promoting from within. All of its full-time employees are eligible for stock options. Noribachi also just announced a minimum wage of $15/hour for all employees by December 2016.
"Noribachi's social impact and strong returns inspired us to make a deep investment from our mission-related investment portfolio."
Amy Jensen
Investment Director, NWAF
Noribachi's manufacturing success has been celebrated by the likes of Forbes and Inc. Magazine. The success of its social impact was honored earlier this month by Los Angeles Mayor, Eric Garcetti, who issued the State of the City address from Noribachi's headquarters on April 14. 
"Noribachi's social impact and strong returns inspired us to make a deep investment from our mission-related investment portfolio," said Amy Jensen, the Foundation's investment director. "The fact that Mayor Garcetti is honoring Noribachi underscores the importance of its work and the potential to help transform communities."
Tim Bubnack, managing partner at HCAP said, "Since the time of our initial investment Noribachi has reported significant growth in revenues and has achieved sixteen consecutive periods of quarter-over-quarter revenue growth. Farzad and Rhonda have also added executive management with extensive experience in managing growth-oriented businesses and introduced next generation products including the Pulse wireless controller."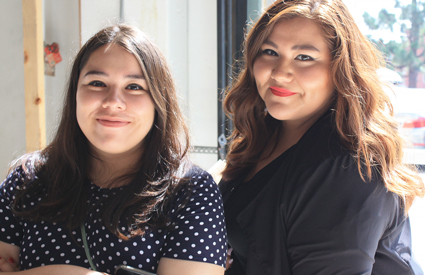 The Foundation has committed to deploy 10% of its $420 million endowment towards mission- and program-related investments. It's a level of commitment matched by few other foundations. The use of mission investing as part of a strategy aligned jointly with the Foundation's grantmaking is a distinctive practice it aims to support in the foundation community.
The Noribachi investment supports the Foundation's grantmaking portfolios that cultivate workforce opportunity and social enterprises, which generate income while also generating good in the community. An investment in Noribachi's ability to create jobs, share ownership, and reinvest in its employees complements Foundation grants to nonprofits that remove barriers for low-income community members seeking jobs and create proven and innovative opportunities for entrepreneurship.
HCAP Partners (formerly Huntington Capital) was founded in 2000 and is a provider of mezzanine debt and private equity for underserved, lower-middle market companies throughout California and the Western United States. HCAP Partners invests $2 million to $9 million in established businesses in the healthcare, technology, services, and manufacturing industries generating between $10 million and $75 million in revenues. The firm has invested in over 50 companies since it was founded and proactively works with its portfolio companies to achieve favorable financial outcomes and measurable impact value creation. For more info, please visit www.hcapllc.com or call (858) 259-7654.