North Sky Capital, a local leader in the field of mission investing and one of our partners, helped host and plan for the conference, which showcased the tangible effects of mission investing.
Successful and sustainable mission investing depends on finding an investment manager that aligns with your mission and values. You're looking for a manager that pursues the positive social goals you seek through investing capital in companies that work toward your mission and reflect your values.
Since 2015 we've teamed with North Sky Capital through its Alliance Fund II. Through investments in renewable power, energy storage, efficiency, water, and waste projects, its series of clean-energy infrastructure funds have created approximately 1.8 million union job hours in the US and Canada. Read more about its approach in the 2018 North Sky Capital Impact Report.
Our investment in North Sky's Alliance Fund II is one way we align with our grantmaking aims to advance work opportunity in the Foundation's eight-state service region.
Convening mission investors.
North Sky was an early mover in the field of sustainable and responsible investing, and it continues to lead. One recent example is its co-sponsorship of "New Challenges, New Opportunities," the ninth annual conference of US SIF: The Forum for Sustainable and Responsible Investment.
Minneapolis hosted this year's conference from June 10–12. Until this year, it has always been held in either Washington, DC, or Chicago. Choosing Minneapolis as the 2019 conference location highlights the Twin Cities as another hub for sustainable, responsible, and impact (SRI) investing, an investment approach that weighs environmental, social, and corporate governance as key factors in long-term financial gain with a concurrent positive societal impact.
Representatives from investment firms, business, government, and nonprofits that take an SRI approach to investing gathered to cover a range of topics relevant to the growing field.
Midtown Global Market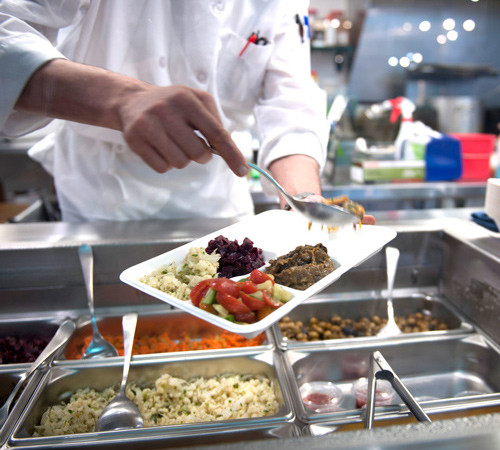 The first stop on the tour was Midtown Global Market, a thriving collection of vendors selling internationally themed food and crafts since May 2006 in the redeveloped historic Sears, Roebuck & Co. building on Lake Street. Impact investing helped launch the Market, which provides opportunities for entrepreneurship to increase economic, social, and cultural assets in low-income and multicultural communities.
Cedar-Riverside Neighborhood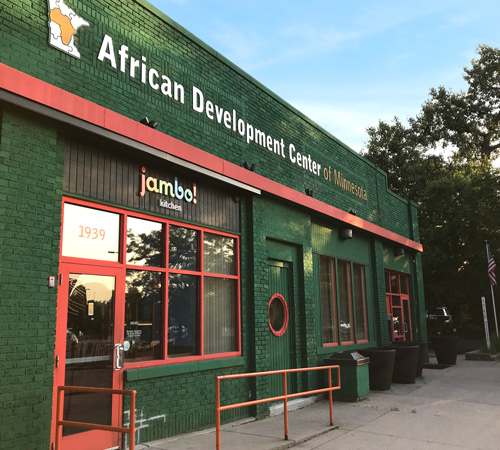 The tour continued with stops in the Cedar-Riverside neighborhood, where visitors checked out two small businesses supported by the African Development Center of Minnesota (ADC): Afrik Grocery and Cedar Riverside Child Care Center. ADC has received past grant support from the Foundation for its work that invests in African immigrant entrepreneurship and builds community wealth.
Izzy's Ice Cream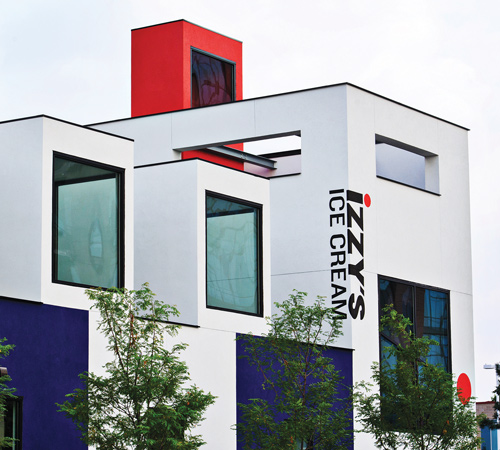 The tour culminated in a stop at Izzy's Ice Cream, a nationally recognized local business that embraces sustainable practices. Izzy's started out in 2000 with a small ice cream café on Marshall Avenue in St. Paul. By 2014 it needed a new facility to accommodate increased production for sales to restaurants, grocery stores, and wholesale customers. When the City of Minneapolis offered an ideal property in the Historic Mills District, which was being redeveloped, Izzy's secured a portion of the necessary financing through Community Reinvestment Fund, USA, a national community development financial institution (CDFI) and co-sponsor of US SIF's 2019 conference.
Urban Ventures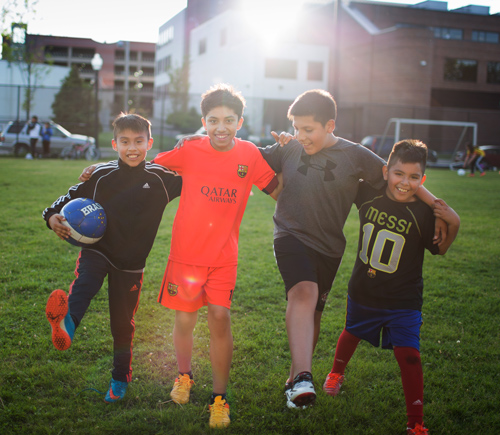 During the tour, two speakers and coffee were provided by Urban Ventures, a South Minneapolis-based nonprofit that works to end the cycle of generational poverty, especially through education. Part of Urban Ventures' organizational strategy is a coffee club and branded merchandise, with sales profits fueling programming.
Urban Ventures received a $3,000 grant from us to support its conference-related efforts, which included the tour speakers and coffee, gift bags for conference speakers, and signage and a conference brochure ad to bring visibility to Urban Ventures' social enterprise work and community impact.
The yardstick of intentionality in mission investing.
According to Matthew Petterson, an analyst with North Sky, "The field of impact investing can trace its roots to religious organizations using a negative-screen approach to investing in the 1970s, filtering out investments they felt weren't morally aligned with their mission—for example, the tobacco, alcohol, and gaming industries."
"Impact investing has a broader definition centered on intentionality—being intentional with your dollars and making them reflect your belief system overall."
Gretchen Postula
Head of Investor Relations, North Sky Capital
When North Sky came onto the impact-investing landscape in 2005, Gretchen Postula, North Sky's head of investor relations, was there. She points out that a renew-reuse-reduce logic centered on climate-change themes dominated the field's thinking at that time. Investments focused on companies within energy generation and efficiency, transportation, water, recycling, and advanced building materials.
But today, she reflects, "Impact investing has a broader definition and centers on intentionality—being purposeful with your dollars and making them reflect your belief system overall." That means investments in companies actively working to do good in the world, expanding the impact definition into the fields of education, energy storage, healthy living and aging, and sustainable agriculture, to name a few.
And concerns about values alignment are now taking into account important questions of diversity, equity, and inclusion (DEI). This resonates with our funding priorities and a current organizational exploration. Read more on our DEI page.
Market-rate returns without moral compromise.
North Sky's approach to investing is delivering superior returns while advancing positive social and environmental impact. "Our investments always need to be competitive from a financial perspective," Gretchen says. Positive, market-rate financial returns stand alongside its mission to invest in companies doing good in the world.
Aiming for an impact consideration in all investments.
The 2018 US SIF Trends Report states, Gretchen notes, that today one in four investment dollars has some kind of impact alignment. She believes that ratio will keep growing—hopefully leading to a time when decisions across all classes of investments will include impact alignment.
PHOTOS (from top): Urban Ventures' Summer Ventures program, photo provided by Urban Ventures; Midtown Global Market, photo by Steve Wewerka; African Development Center of Minnesota; Izzy's Ice Cream, photo by Catherine Cuddy; Urban Ventures' Soccer Clinic, photo provided by Urban Ventures.
Read about our other investment partners
Working with the right investment managers is a key part of our mission-investing strategy as a means of ensuring we support the social impact we want. Read our blogs about two of our other managers: HCAP Partners and Granite Equity Partners.