We're welcoming three new Native American board members and—for the first time ever—a new chair and vice chair who come from BIPOC communities.
The February board meeting sets a historic precedent for the Foundation.
Striking the gavel as the incoming board chair will be Dr. Duane Carter, a retired senior vice president from the Federal Reserve Bank of Minneapolis and board member since 2016. Duane is also Black. Our vice chair will be Joyce Lee, a board member since 2019 and a financial strategy and operations leader across the nonprofit and private sector. She is also Asian American.
It's not the first time members from Black, Indigenous, or people of color (BIPOC) communities have assumed either of these two roles. However, it is the first time BIPOC members have served in both roles at the same time.
We're also welcoming three new board members: Juel Burnette (Rosebud Sioux), Wayne Ducheneaux (Cheyenne River Sioux), and Joseph Eltobgi (Turtle Mountain Chippewa). All three are Native American and deeply committed to Native communities in North and South Dakota. They also represent viewpoints from across the public, private, and nonprofit sectors.
"I'm inspired by the direction our board is headed in 2022," says President and CEO Kevin Walker. "Not only are we making history, but we're living into our values and our grantmaking approach that centers racial, social, and economic justice."
New board voices bring new opportunities.
The lived experience of Juel, Wayne, and Joe will be invaluable as the board continues to advance its support for the people of our priority communities—Native Americans, communities of color, immigrants and refugees, and people in rural areas.
"It's always good to welcome new voices, new perspectives, and new life experiences to our board table," Kevin says. "Juel, Wayne, and Joe bring so much expertise and so much heart to our Foundation family. They'll help shape our philanthropy in important ways for years to come."
Here's more about all three new board members: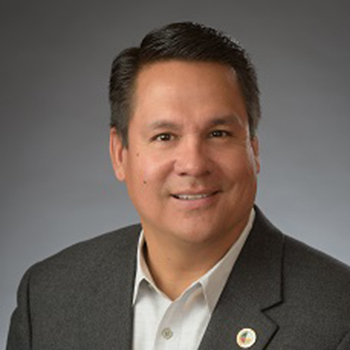 Juel Burnette
As the branch manager of 1st Tribal Lending in Sioux Falls, SD, Juel spends his days helping Native American borrowers access capital to buy homes and therefore build generational assets. 1st Tribal specializes in loans through the Section 184 Indian Home Loan Guarantee Program, a home mortgage specifically designed for American Indian and Alaska Native families, Alaska villages, tribes, or tribally designated housing entities.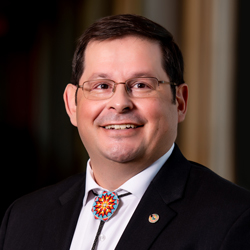 Wayne Ducheneaux
Wayne is executive director of the Native Governance Center, a Native-led nonprofit that helps Native nations strengthen their governance and exercise sovereignty. In that role he builds relationships across sectors by leveraging his understanding of Native nations' strengths, opportunities, and challenges.
Joseph Eltobgi
Based in Belcourt, ND, on the Turtle Mountain Indian Reservation, Joe is the project director for the Turtle Mountain Community College's Health Education Access through Rural Training (HEART) Project. He's also a graduate of the Native Nation Rebuilders Program, a leadership cohort aimed at helping leaders in tribal nations serve as change agents. Joe has spent his career leading economic and community development strategies in Indian Country—including as executive director of Pathways to Prosperity, a tribally chartered nonprofit created to implement his tribe's 10-year poverty-reduction plan, and past grantee through the Foundation's Tribal Ventures Initiative.
Here's more about our new board chair and vice chair.
Although incoming board chair Duane Carter, EdD, is retired from the Federal Reserve Bank in Minneapolis, he's currently teaching a course in strategic leadership at the University of Minnesota Duluth and the College of St. Scholastica, also in Duluth. Planning for his tenure as chair, Duane says, "The main challenge I'm looking at is growing our mission investments. I see significant opportunity there by lifting up and supporting our priority communities in tangible and impactful ways."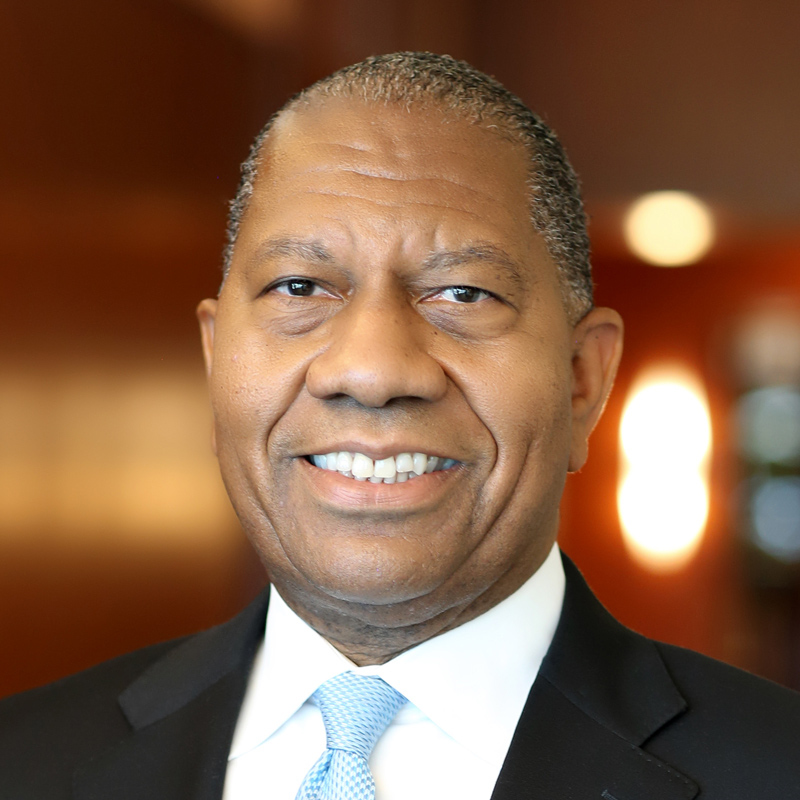 "From mortgage banking to running nonprofits to someone who's served the vast majority of his career trying to help Native Americans with homeownership—Juel, Joe, and Wayne are all doing important work in the Native communities the Foundation serves. Their perspectives will reinforce the board's commitment to reduce poverty and to achieve sustainable prosperity in the best ways."
Dr. Duane Carter
Incoming Board Chair, Northwest Area Foundation
And, in becoming the board's vice chair, Joyce Lee provides considerable philanthropic financial experience. She's currently the executive director of finance for Vulcan, a diverse multicompany founded by philanthropists Jody Allen and the late Paul G. Allen, cofounder of Microsoft. Prior to that, Joyce was the chief financial officer for the Marguerite Casey Foundation.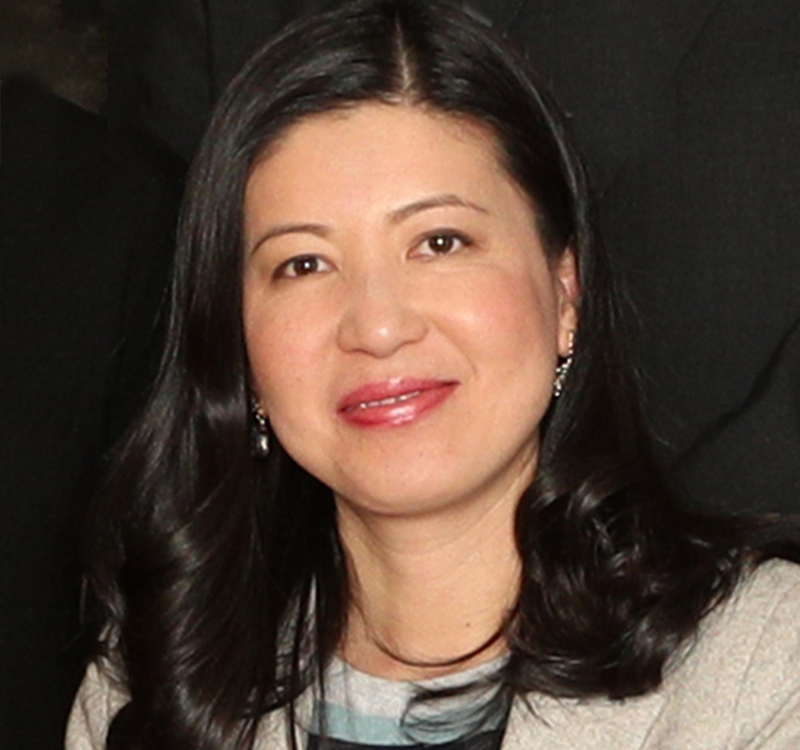 Joyce says, "I deeply admire the impact of the Foundation's grantmaking and how diversity, equity, and inclusion are weaved into every aspect of its grantmaking and operations. I'm honored and humbled to be elected vice chair and to further contribute to our priority communities' success, along with my fellow board members, the staff, and grantees."
"Joyce and I bring a wealth of banking, finance, and accounting experience to lead the board—from executive leadership to strategic management," says Duane. "We're positioned, as are so many other folks like us, to make a difference in philanthropy."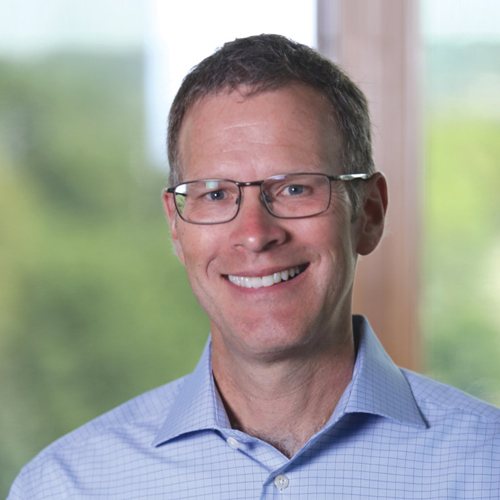 "Duane has been a leader on our board for years, including as our most recent investment committee chair. He'll be an outstanding board chair. Joyce brings to the vice chair role a diverse set of skills in accounting, finance, investment, and organizational leadership.
"They'll be an influential leadership duo for our board. And this marks the first time in our history that both the chair and vice chair are board members of color, a milestone that aligns powerfully with our mission and our values."
Kevin Walker
President and CEO, Northwest Area Foundation
Farewells are an inevitable part of change.
As we welcome new board members, we'll be engaging with others in different ways. James Laducer (Turtle Mountain Chippewa) joined the board in 2013 and has finished his board tenure. Lynda Bourque Moss, outgoing chair, will remain as board chair emeritus for an additional year.
"It's been an honor serving as the board chair for the past three years. The Foundation is living out its guiding values: trust, social justice, grantees come first, listen and learn for change, courage, and heart," Lynda says. "That's how we help people and communities reimagine their future on their own terms.
"And Joe, Juel, and Wayne, all vital Native American leaders, bring a wealth of experiences and tribal perspectives that will strengthen the Foundation's commitment to those values and to Indian Country and BIPOC organizations in our eight-state region."
Our thanks to Lynda as she serves her tenth, and final, year on the board. She's guided us through multiple crises as our chair for the past three years, and we celebrate her energy, warmth, and vision.
Our thanks and well wishes also to outgoing board member James Laducer. "Boston" is a staunch advocate for Native communities in North Dakota and owner of one of the only Native-owned private banks in the country. He was audit committee chair and an executive committee member and also helped guide the Foundation's efforts in Indian Country. We'll continue to lean on his wisdom as we move forward.
We look forward and stay driven.
We're inspired by the ongoing opportunities to work with our board and to continue partnering with our grantees as they lead change that will bring racial, social, and economic justice to the communities we serve.
For the media and others interested in additional information on our new board leadership and board members, please contact Communications Director Paul Bachleitner: pbachleitner@nwaf.org  or (651) 225-7704.