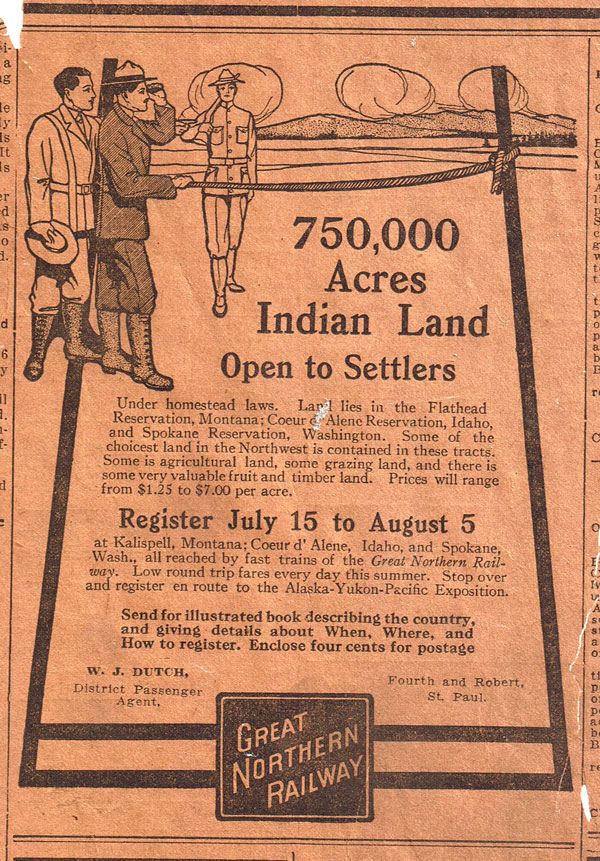 A 1909 Great Northern Railway ad in a St. Paul newspaper enticed settlers to buy land on Native reservations in Montana, Idaho, and Washington.
A stop along the Great Northern Railway route. Photo courtesy of the Hill Family Collection, Minnesota Historical Society.
Native grantees have told us repeatedly that wealth building in their community isn't about amassing money or assets, but about strength in one's culture and identity and connectedness to community.
Our new funding approach gives grantee organizations more control and flexibility in how to use the funds, and includes elements of self-determination and power, healing, and systems change. Grantee organizations have told us that these are critical conditions for advancing justice.